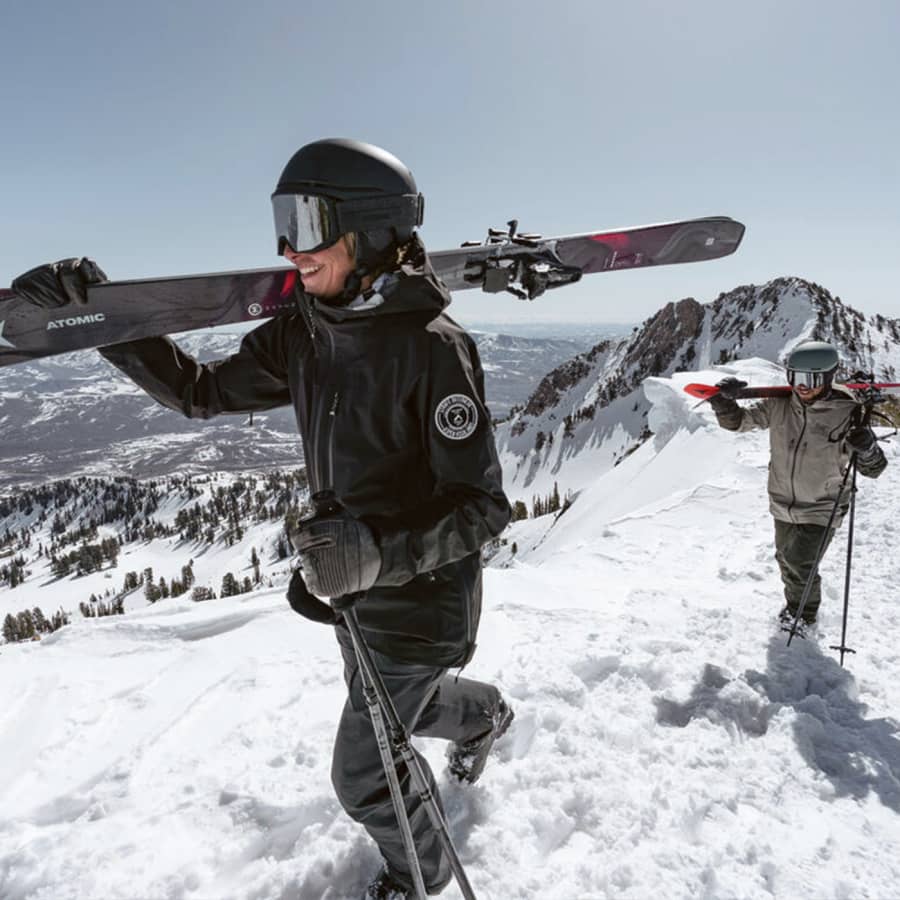 Atomic:
Ski Gear in Kelowna
One of the top ski racing brands in the world, Atomic has been making skis since 1957. They've been able to use their decades of experience to perfect the craft of not only skis but also ski boots, bindings, ski jackets and more. Nestled in the Austrian alps, it's no wonder the brand has been able to dedicate itself to perfecting the snow experience — on or off-piste, freestyle or cross country skiing.
Built on Innovation
By constantly pushing the industry forward, Atomic taps into new innovations that let you ski your best. That includes ski boots with Memory Fit technology that gives you a perfect fit in minutes. While the technology behind Atomic skis is always improving one thing remains the same — each ski is made by hand in Austria.

Green Skis
Considered the greenest ski factory in the world, Atomic doesn't take the honour for granted. With heating powered by biomass and electric energy that's completely renewable, this is a company that cares for the planet so you can keep enjoying the great outdoors just how you like them.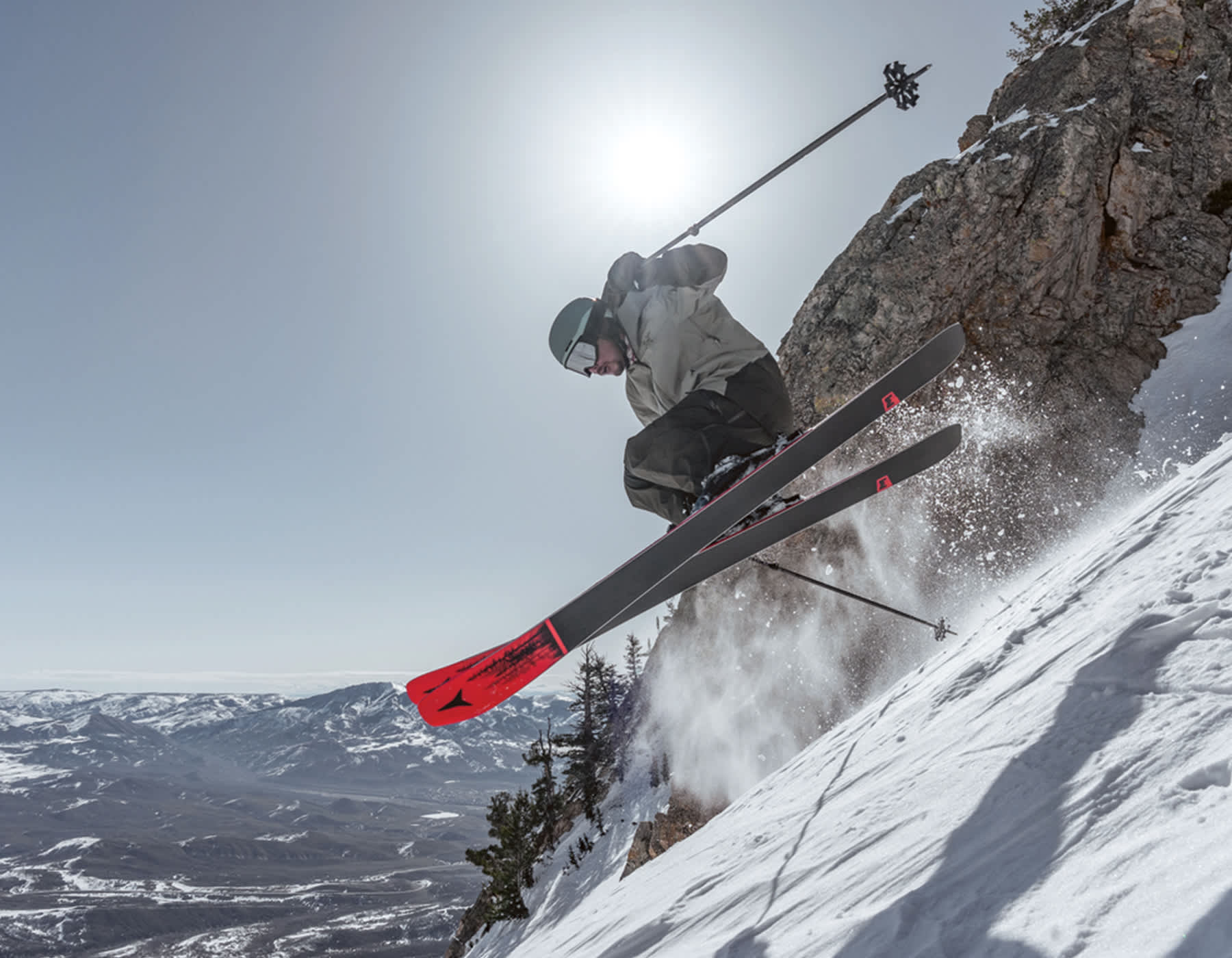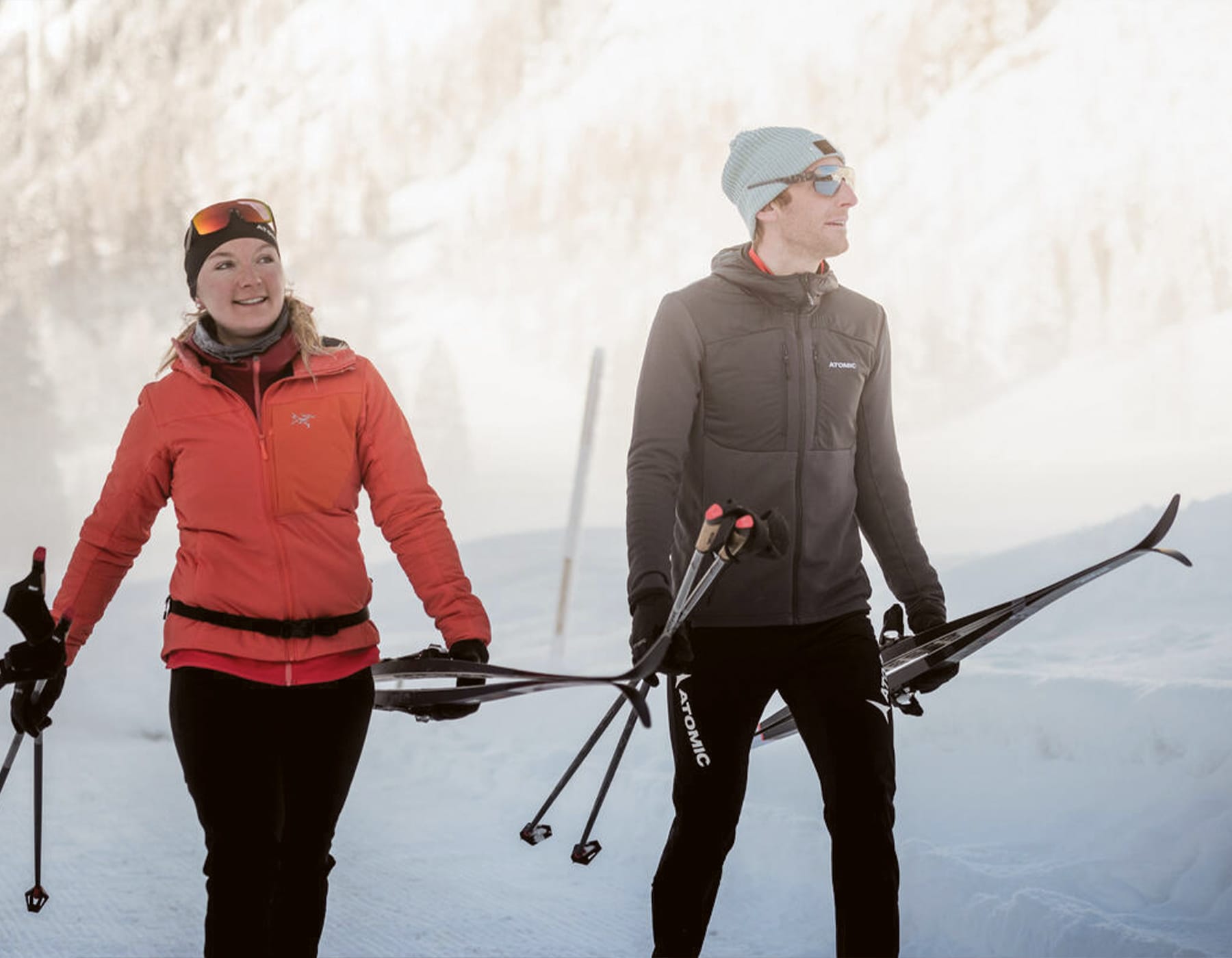 Transparency in Performance
In order to take a hard, real look at their impact on the environment, Atomic is undergoing detailed research into the sustainability of its supply chain and business, which will be published after completion in 2022. The report will help to further the company's goal of transforming its supply chain for the better of the planet.

Athletes
Atomic athletes come from all over the world, including here in Canada, and compete in just about every discipline you can do on skis.

Follow Atomic to stay up to date on their adventures.