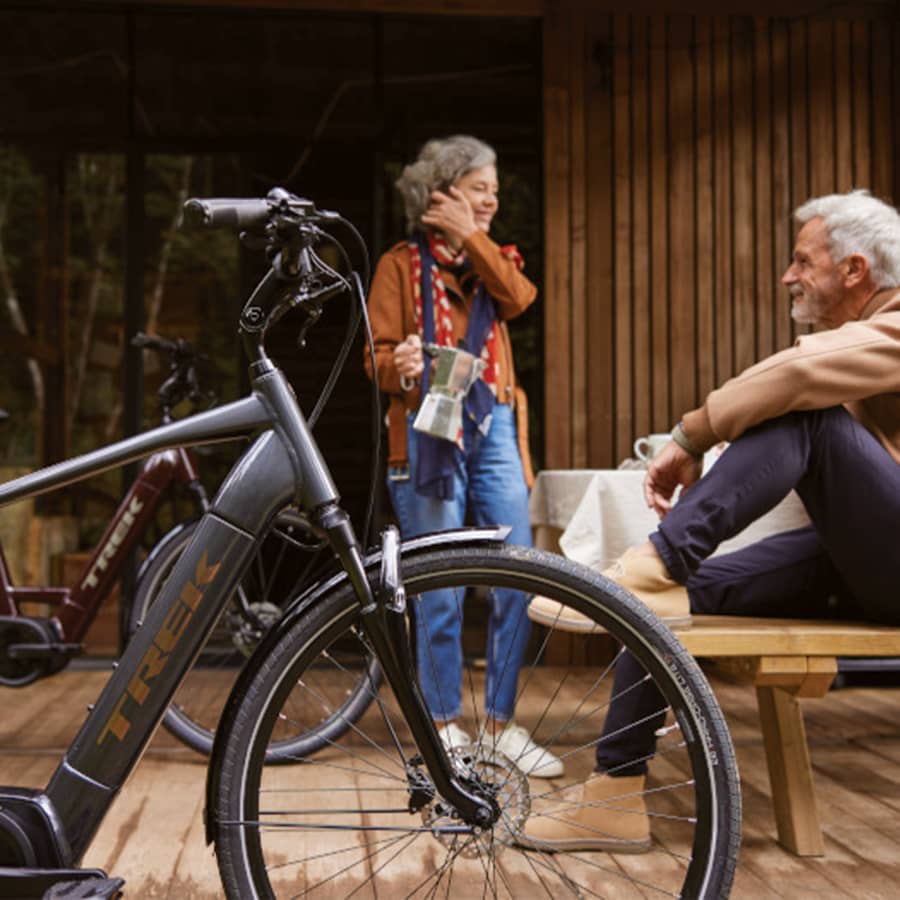 Electric
Electric Bikes
Fresh Air is your go-to for electric bikes in Kelowna. E-bikes are battery-powered, electric motor-assisted bicycles that pedal like regular bikes, but make you feel like an Olympic athlete! Great for beginners or pros and people of all ages, the advantages are clear. More distance. More adventure. With. Out. Stopping.

100% satisfaction guarantee
free shipping from $150 (excluding bikes)
Free in-store or curbside pickup
Electric Bike Shop
If you're not as young as you used to be, e-bikes make getting out for some exercise easier than ever. Keep riding uphill when you usually have to get off and push. Commuting to work or around town is easier too (and less sweaty!).
If you're already an avid mountain biker, then an electric mountain bike will get you exploring trails you've never seen. That two-hour grueling uphill grind? It's now 40 minutes, and you're still fresh for the downhill. Insider tip: Don't worry, you'll still get a great workout. You'll find yourself dreaming of all-day epic rides that you thought were only for elite athletes.
Electric bikes are the best thing since sliced bread. No joke. Road, urban, commuter. Whatever your preference, if you're looking for e-bikes in Kelowna trust us, an electric bike is a total game-changer. Curious to try one out? Come down to the bike shop to experience Trek, Specialized, or Electra e-bikes and see what you've been missing!