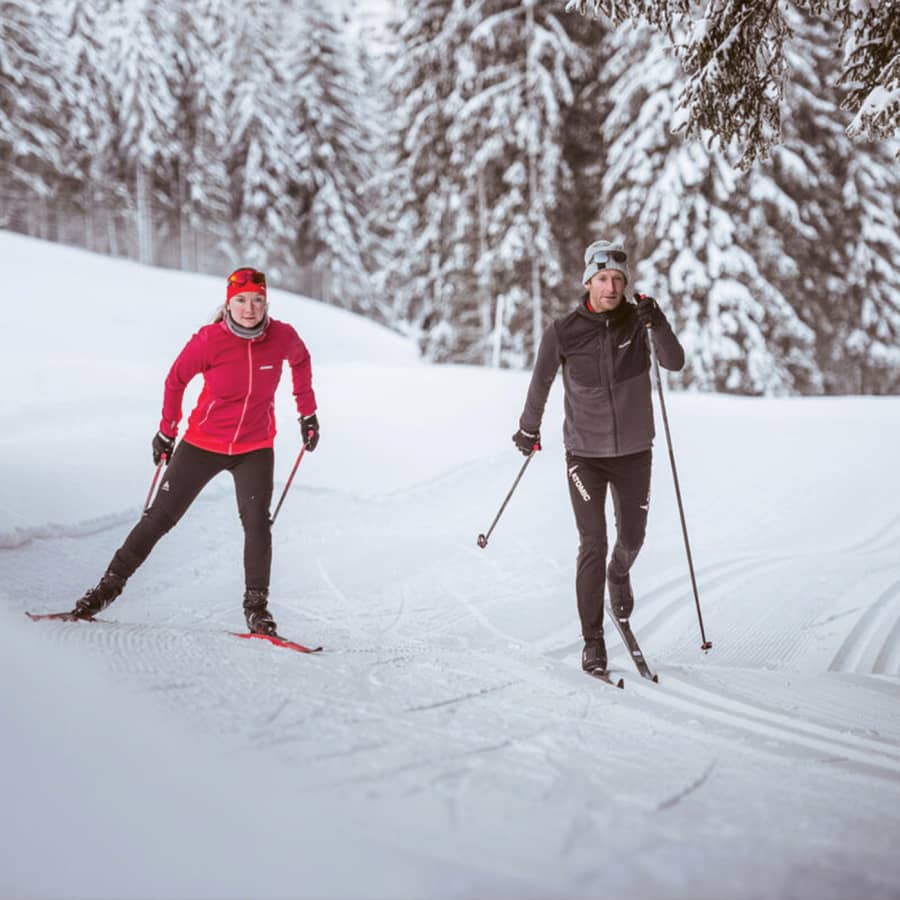 Nordic
Nordic Cross Country Ski
We are the Okanagan's Nordic super store! Cross country skiing has been a passion of ours since we established Fresh Air Kelowna in 1981.
100% satisfaction guarantee
100% satisfaction guarantee
free shipping from $150 (excluding bikes)
Free in-store or curbside pickup
We live in the middle of some world-class ski areas and love helping our customers take full advantage of the season.
Whether you're just starting out or pro, skate, or classic, we have the gear in our ski shop for you. We use our digital camber test machine to get a more accurate reading on the flex of your skis to find the perfect set for your body type. Getting you in the best fit means you'll have a great time every time you're out cross country skiing — and we've done our job.