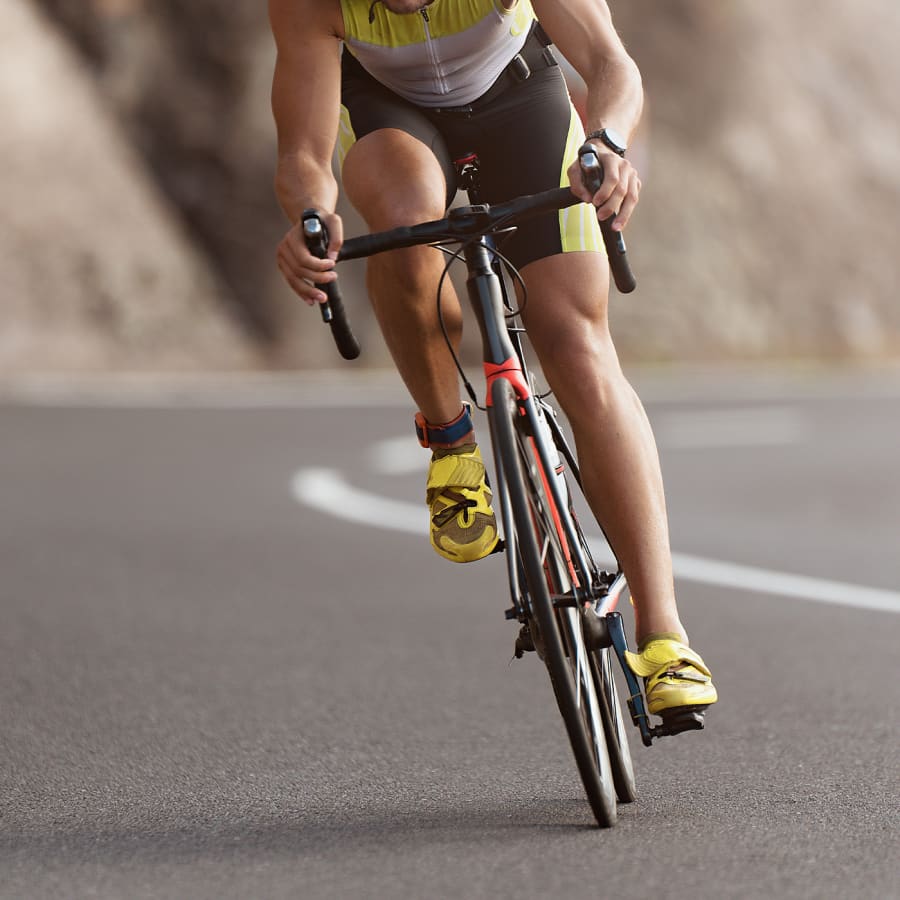 Bike Fitting
Bike Fitting
Bike fitting is the art and science of successfully joining a rider and a bicycle to achieve a comfortable, efficient, powerful, and safe union of human and machine.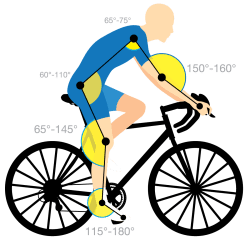 Frequently Asked Questions
A proper fit takes your bike from something you're riding to an extension of your body. While you can ride your mountain bike, e bike or road bike without an expert fitting, the right fit and position optimizes your experience for top performance and comfort. Our experts at Fresh Air Kelowna will help you reach your cycling potential with the right fit.
You'll need to bring everything you use when you ride: your bike, shoes, orthotics, favourite bike shorts, H2O bottle and jersey.
We do a dynamic/3D bike fitting using advanced Trek Precision Fit technology. All bike fittings require an appointment.
Pre-Fit Interview We'll have a pre-fit chat to better understand your goals, past injuries, chronic problems and expectations of your bike fit. Next, we measure your flexibility and range of motion.
On-Bike Assessment Get pedaling! While you warm up we use Precision Fit video analysis software to see how you ride. This allows us to analyze your movements frame by frame, including your pedal stroke. Using this technology we can adjust your bike as you ride so you can feel the difference, live.
Fit Summary, Stamp of Approval, and Follow-up. We send you a copy of your assessment and save it in our system so it's always on file. That includes the assessment, a before and after picture, plus notes on how to improve your fit and technique even further.
Trek Precision Fit is the gold standard of bike fitting assessment and technology, used by elite athletes and Olympians. It's essentially motion capture technology that let's us fine tune your fit based on video captured while you cycle. This technology is incredible, allowing us to see pressure points and intricacies of your movement we'd never be able to catch with our eyes alone.
Saddle Pressure Mapping*
$75.00
Computer Generated Model Of Pressure Points On Your Seat Position
Customized Saddle Set-up
*Trek precision fit pressure mapping system
1D Bike Fit
1 hr
$100.00
Saddle Height
Cleat Placement
Riding Position: Add Saddle Pressure Mapping For An Additional $50
2D Bike Fit
1.5 hrs
$250.00
Basic Range Of Mostion Assessment
Leg And Torso Angle Adjustment
Assessment Of Center Of Mass
Basic Cleat Adjustment
3D Bike Fit
2.5 hrs
$325.00
Comprehensive Fitting Inclusive Of All Options
Thorough, 52-step Process
Meet Our Bike Fit Expert: Eric Simpson
Eric has 25 years of cycling experience from triathlon to road races and mountain biking. One time BC Triathlete of the Year and Canadian Master Triathlete of the Year, Eric has numerous wins under his belt (or saddle) including top amateur at Ironman Canada.
Trek Precision Fit-certified, one of Eric's passions is making sure you have the perfect fit to ride your best. Make an appointment with Kelowna's favourite bike shop today!