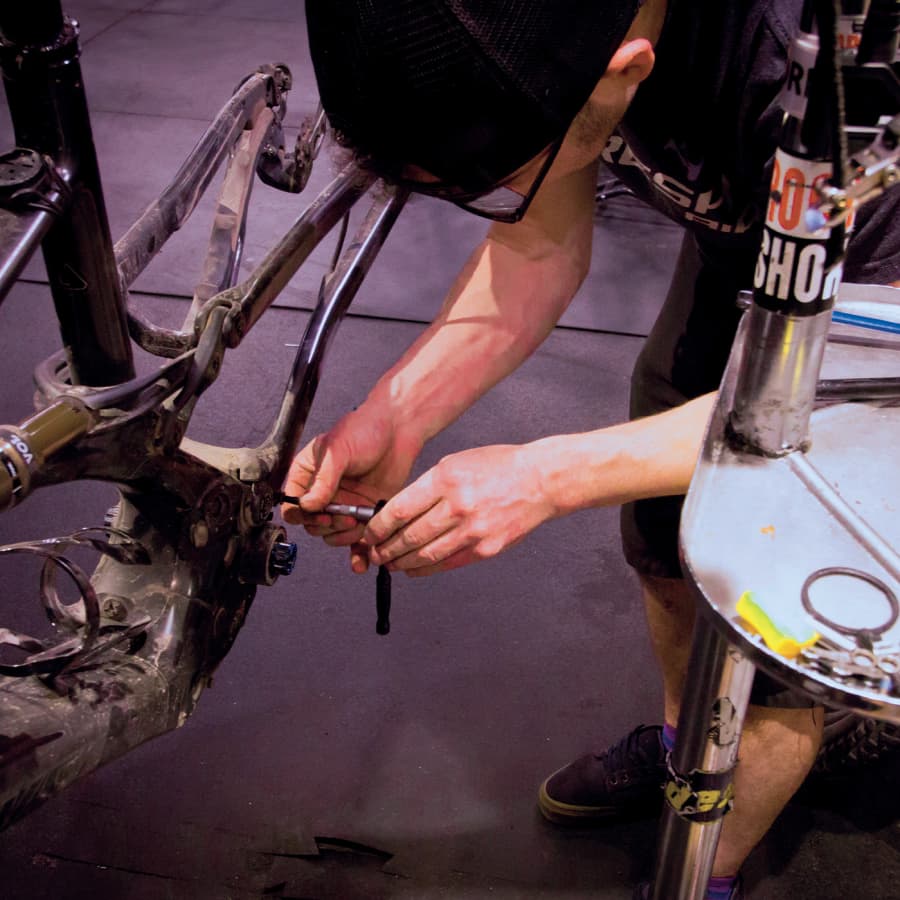 Bike Service & Assessment
Bike Service & Assessment
Bike season is underway! Book your assessment with our certified bike technicians now. Our experts at Fresh Air Kelowna keep current in the latest services and technologies for your favourite way to ride - they're Fox Shocks Mountain Bike Certified, Bosch E-Bike Certified and Rock Shox Certified.

Step 1
Book Assessment
Drop your bike off at your scheduled appointment.
Step 2
Assessment Done
Quote for bike service provided to customer.
Step 3
Bike Service Done
"Ready for pickup" text sent to customer.
Step 4
Ride Away
Pick up your serviced bike and enjoy!
Level 1
$79.99
Bike Wash
Safety Check
Adjust
Brakes/Gears/Headset
Lubrication
Tire Pressure Adjust
Book Now
Level 2
$139.99
Bike Wash
Safety Check
Adjust
Brakes/Gears/Headset
Lubrication
Tire Pressure Adjust
True Wheels
All Pivots Inspected/Torqued
Suspension Setup
Book Now
Level 3
$279.99
Bike Wash PLUS
Safety Check
Adjust
Overhaul Brakes, Gears, Headset,Drive Train, Degrease, Inspect
Lubrication
Tire Pressure Adjust
True Wheels
All Pivots Inspected/Torqued
Suspension Setup
Brake Bleed
Book Now