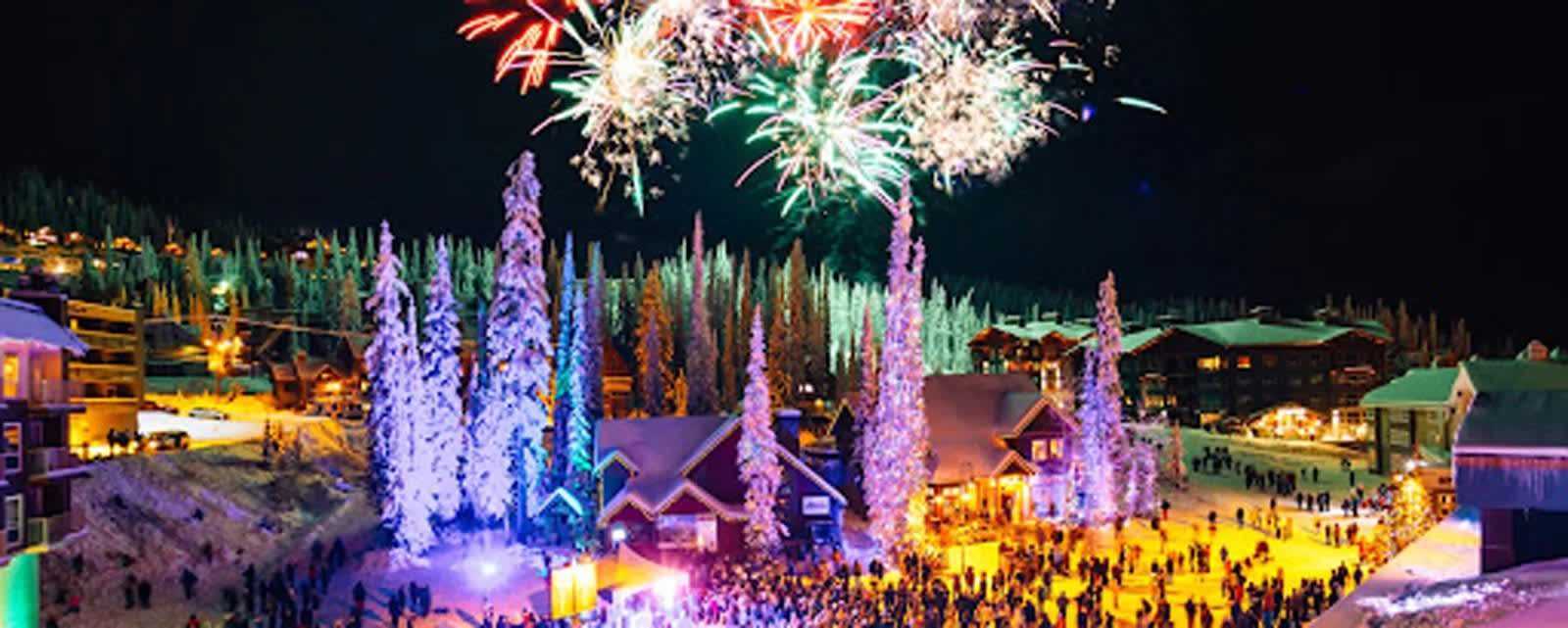 Fresh Air Kelowna's Five Reasons to Ski the Okanagan this Winter
When the mountain bike's away, your skis and snowboard come out to play. The Okanagan — known for its wine country, rolling hills and, yes, skiing. We're lucky to have such incredible outdoor pursuits at our doorstep here in Kelowna — from the amazing downhill skiing and snowboarding to the nordic trails and snowshoeing. Here are five reasons to hit the slopes near Kelowna this winter:
Ski Resorts That Exhilarate
Kelowna has two incredible ski resorts within an hour's drive of the city: Big White and SilverStar.
Big White Ski Resort: With 16 lifts, 750 cm annual snowfall on average, and 105 kilometres total of marked runs, you'll never be bored at Big White. Not into downhill? Don't stress. There are 14 kilometres for cross country skiing and snowshoe trails to keep the whole family entertained.
SilverStar Mountain Resort: Ski-in-ski out lodging mid-mountain on the hill with amazing powder and cute, colourful shops and restaurants — what more could you look for? Part of the Monashee Mountain range and an hour from Kelowna, SilverStar will not disappoint. With cross country skiing, tubing, fat biking, skating, and snowshoeing near Kelowna, there's never a dull moment up at SilverStar.
Looking for ski gear in Kelowna? Shop now.
Canada's Largest Daily Groomed Cross Country Ski Network
SilverStar is also home to Canada's largest daily groomed cross country skiing network. Fifty-five km of outstanding trails at SilverStar at all levels — from green to black — connect to the Sovereign Lake Nordic Centre (dual mountain pass available). That's another 50 km of trails, or 105 km total!
NYE on the Hill
Ring in the New Year outdoors and in style.
Cosmic Skating: Free skating with lasers and a DJ at Big White? Yes, please! Watch the fireworks while gliding with your loved ones on the mountain at the Happy Valley skating rink.
Fireworks Display: Take in the fireworks at Big White with two displays to ring in the New Year! See the whole calendar of Big White's NYE events here.
12 Days of Holidays: The SilverStar elves are surprising guests with holiday gifts for the 12 Days of Holidays. You can participate from Dec. 21 - Jan. 1.
After you pull off your ski boots, it's time to relax. In a region known for its top-shelf wineries and incredible craft breweries, you better believe that the après ski is almost as good as the skiing itself. If you're staying at the resorts, both SilverStar and Big White have eateries designed for the perfect après sip and dine and views of the Monashee Range. If you're looking to really sample what Kelowna has to offer, check out the BC Ale Trail in Kelowna for the best in handcrafted beer, wine and spirits.
Unforgettable Powder
The Okanagan is known for its dry, champagne powder. That's because of where we're located in the mountains. Inland, with less precipitation, less clouds, and all that sunshine. Get out there and grab your ski gear, Kelowna! It's time to enjoy the fresh air.
Fresh Air Kelowna is your go-to sports store for the best snowboards, skis and snowshoes in the Okanagan. See what's in store.
Share Post: