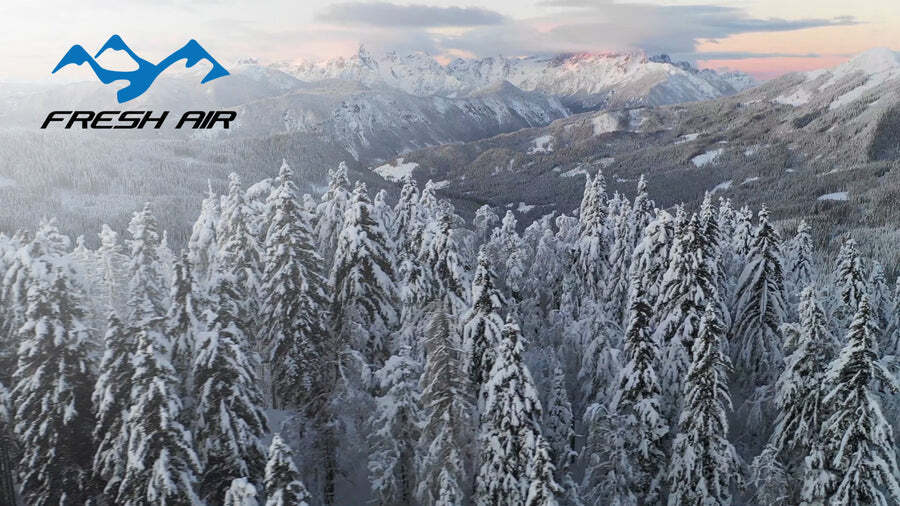 Fresh Air Vlog: Holidays, Memories, Popcorn Winner, and Bunkbeds
Here we go everybody, a new vlog! Almost Christmas! It's so close! Thank you for joining in, we'll keep it short. It has been a crazy time for us, pretty much since last March, when we closed down. We were super busy with bikes, died off a little bit just because we ran out of everything to sell, and as winter came we geared up. It's been busy, but we just want to thank everybody for their patience in getting in. Luckily, been a little bit warmer out, so if you don't mind waiting outside. But again, thank you very much for your patience.
The mountains are open the snow is fantastic! I was up with the kids on Wednesday. Avery was loving it, Jack was having so much fun, and the snow is great. Hopefully, there's more coming this week and it's going to be an amazing holiday at Big White. That being said, this is probably going to be at first. Johnny and I were talking about this the other day, I know this is the first in my history of working retail; Our Christmas hours are going to be different this year.
So, we're closing early Christmas Eve, we're closed Christmas Day, and we're closed Boxing Day, just to get a little extra break for everybody. But, our sales are all online, everything is going to be on there. So if you want to shop ahead to beat the rush, go ahead. We'll package it up and get it ready to go for you on the 27th. But just be informed our hours are a little bit different, but we're here on the 27th to get you ready for the rest of the season.
You know when COVID happened, you know, Amie and I just sit around, kids with me in bed and be like, "man we don't know what we're going to do", things are so different and it's interesting because I can reflect back. You know, we were able to help out some kids this year on like, the free ride team and some racing clubs, and I remember my first time getting sponsored. I've skied since I was three years old, switched to snowboarding super early.
Actually, wasn't even allowed on the hill when I started snowboarding, but anyhow, I was approached by this dude, you know, gave me a business card says, "Come out see my boss, we're looking to get a team together. We just opened a shop. So, I was pretty excited you know a couple of my other buddies are sponsored, so it's a pretty big deal, you know. A couple days later, hop in the car, I drive in to see Michigan, check out this shop. As the funniest thing, everybody talks about first impressions, so I got pulled over for speeding. I'm in the parking lot and I don't really want to say how old I am, but I was actually- two police officers with guns pointing in the car with the store owner, the manager, looking at me. You know, I was speeding, it's America, you know 35 miles an hour versus 50 kilometres like, it's a little wishy-washy. Anyhow, it turned out to be a really great story. Got hooked up right away and that was kind of my start into, you know, sponsorship and competitive snowboarding. Now, it's different you know, Instagram followers, likes, but it's amazing to see everybody's still getting out with the same passion and it's just a little bit different.
As we finish off the year, I got some homework to kind of, tidy up on. We had a little sales contest, or we had a contest with our sales reps about their vlogs. So, we had Ryan, Jason, Justin. A lot of texts going back and forth. Apparently, Justin was disqualified because he's not the rep he's a sub-rep but his numbers were climbing up high. Ryan and Pete were close. Ryan I think spends too much time in the states, but he wanted to recount. So we had to do a recount to see who actually won the popcorn and after retabulating things a few times, Pete won. Ryan's not happy, Ryan's a little sad but Pete did win. So, congratulations Pete! We got the Popcorn Colonel's card for you. Ryan it's always better luck next year.
I am sad to say, the bunk beds are still not done. You know it got to Christmas time, we had a couple things going on. We did put an offer in on a new house so I probably wasn't going to finish that. We had flooring, we have drywall, and we got a whole bunch of stuff going on to list the house. Never had a chance to finish bunk beds. But hey, that's what New Years' is for! New Year's resolution, Amie says a year of completion so bunk beds is on top of the list. But, uh you know, now it's just: snow is good so family time out skiing and enjoying the great outdoors.
I tried to keep it short, thank you very much! Thank you, it's been a great year considering all the hard times and constant change going on. but from us staff of Fresh Air the rest of us, thank you very much. Looking forward to seeing you in the new year! Like I said, keep an eye on our website. Our hours are changing over the holidays but all the sales will be online on our website, freshair.ca Get out and enjoy the Fresh Air.