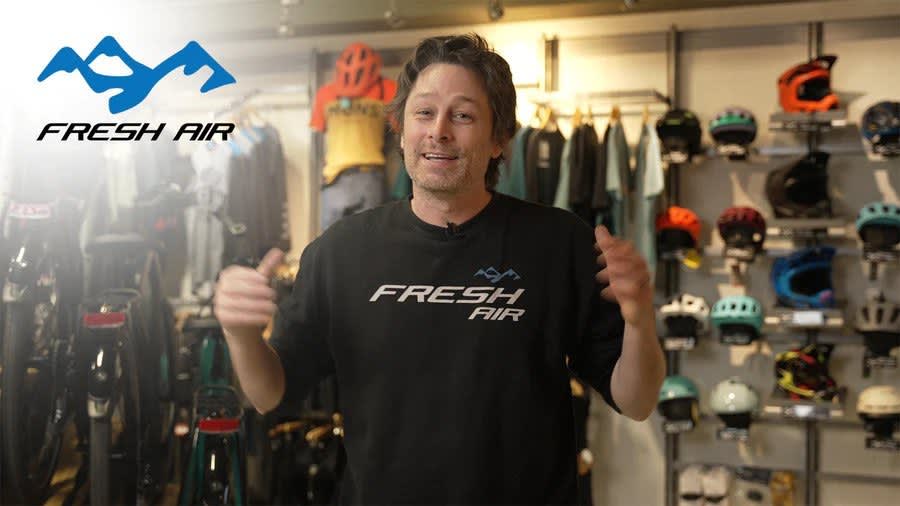 Fresh Air Vlog: Summer, Service Assessments, New Bikes, the Big Move
Hey guys, another vlog, happy to see everybody. Happy to see the sunshine.
It's great to see the spring and summer coming to the Okanagan. Well it's been a busy couple of weeks it's like hustling through the March Break. Summertime, everybody's looking for bikes — ebikes, road bikes, mountain bikes. Like I said last time, we're still waiting for some bikes. They're trickling in and we haven't got the big truckload yet. We've been told it's on its way, so be prepared the next week, see some pictures up on Instagram, keep checking our website: sign says coming soon. The bikes are definitely on their way.
The new Specialized Levo 2022 electric mountain bike is not here yet, but again, they say it's gonna be here any day. Super excited. We're actually going to go test ride a few, Specialized is coming out to come in and talk to the staff, we're all gonna ride it here in just a matter of days. Super excited for it! As usual with COVID restrictions, we're trying to get all the sales reps in and talk about the products. Still a little hesitant, some of them aren't getting the okay yet from their companies, but we got a little sneak preview of stuff to come. We do have all the guys coming in and talking about everything we got in the store from the bikes, the helmets, the shoes. We got some cool new products that haven't even been advertised yet. And then we got — we do sell running shoes. We've got some run guys coming and talking about shoes, the cool products, what's going on there, and just everything that's within Fresh Air as well.
Probably the number one comment I get all the time is: how are the bunk beds? Well let me tell you, bunk beds came down a lot faster than they went up, considering I wasn't even finished them yet. Amie came home from her SilverStar vacation, and in maybe 20 minutes? Had them all ripped down. So, yes, we're moving, not very far from where we live down the street. Not really sure what we're going to do — kids want bunk beds. Right now we just kind of figured out their room, but I'm allowed to build new bunk beds, and I'm allowed to build a murphy bed. So we've got some pretty exciting projects coming up in the summer, Amie told me just to wait until we get moved in. we've got to do some painting before I start wrecking the house. So stay tuned, Al, I know you keep asking my wife, getting me in a little bit of trouble, but bunk beds are down, we're going to build some new ones.
Like I said we moved. Easter weekend, a lot of stress, kids are super happy. You know, one thing that really worries them is, is the Easter Bunny gonna find us, is Santa gonna find me because we moved. Well, the kids had a blast. It was Easter. Unfortunately, that was the end of the ski season, so the sad part means happy sad lots of emotions, Big White and SilverStar are both closed now for the year. Luckily, still some backcountry skiing, some skinning. But, unfortunately, every good thing comes to an end. Ski season's over. Now we're on to full on biking with the family, and planning next winter.
Okay guys, that's it for today. Just one final note, just remember come in book a service assessment at our bike shop, just to make sure we got the proper parts for your bike to get you going. We are kind of pushed out a little bit longer than we were before, probably about 10 days or so to get everything done. But, at least we've got great parts and stuff for you to keep you rolling. Get out, enjoy the fresh air.
Feel that warm air coming in? Get ready to roll at Kelowna's expert sports store. We've got more bikes coming in and are ready to kick off the season with your bike assessment. Contact us to get started.
Share Post: