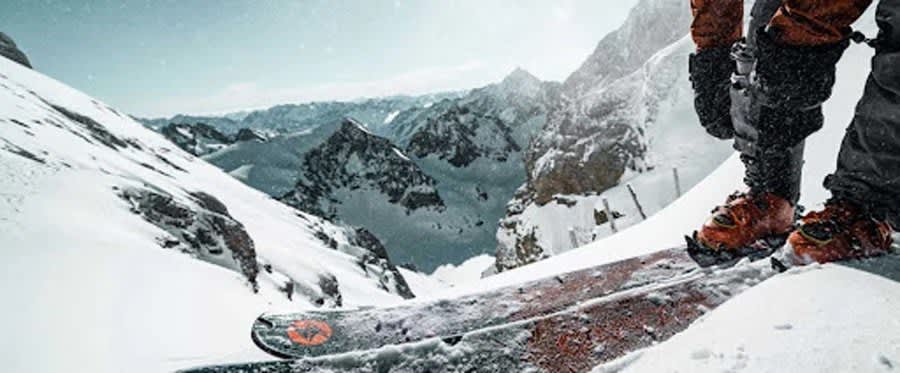 5 Biggest Mistakes People Make When Buying Ski Gear
Who doesn't love hitting the slopes, revelling in that Okanagan champagne powder and sunshine? Okay, we just described paradise — how lucky are we to live here. But if you want to make the most of your skis this winter, we've got some expert advice for you to think about before you even make it into the ski shop.
Psst … don't forget about our 100% satisfaction guarantee, so you can shop worry-free.
Know Your Terrain, Know Your Level
When it comes to taking the leap on a new set of downhill skis, it pays to be realistic with your skills and goals. Are you skiing more powder or do you need more of an edge? How often are you getting out? Are you just breaking into blues or slaying black diamonds? It's easy to fall victim to the latest trends or try to keep up with the Joneses — we get it we've all been there! But if you're honest with yourself and us when you come into Fresh Air Kelowna, we can help get you in the best ski gear for your objectives and level.
Get Ski Boots That Actually Fit
When you're new, it's tempting to get a cushy pair of ski boots and hope they fit right out of the box. If you plan on getting out on the slopes, well-fitted boots are key. Your feet are the gateway to your skis — communicating your movements, however big or small, to get you down the hill safely and in style. Working with Masterfit University certified boot fitters like us at Fresh Air, you can ride with confidence. Get a ski boot fitting today.
Don't Overlook the Bindings
So your boots have the perfect fit, now what? The right alpine ski bindings are your partner in crime: they're subtle, effective and never let you down. Bindings keep that perfectly-fitted boot attached to the ski and release when you need them to. If you're just getting started it's best to come in and get some expert advice because when it comes to bindings there is a lot to consider like ski size, DIN setting and adjustments. It might sound like a lot when you're starting out, but soon enough you'll be nerding out on the nuances of bindings with your buds!
Not Donning Ski Jackets and Ski Pants
Having the best set of skis to ride all day will do nothing for you if you freeze yourself off the mountain in the wrong layers. Take the time to get a great base layer, a ski jacket to cut the wind, plus the right gloves, mitts and ski pants. Safety first! You also want to live to ski another day. Don't forget to invest in a ski or snowboard helmet to protect your noggin and check out Fresh Air's winter accessories guide.
Watch Your Ski Poles, Kelowna
A common mistake when buying new gear is not getting the right set of poles for your height. If you find yourself struggling to use your poles to help you on turns, keeping balance, and, well, just ski your best it's likely that your poles aren't the right fit. The rule of thumb in fitting is:
Get in your ski boots.
Turn the pole upside down so the grip is on the ground.
Hold the pole just under the basket. Your elbow should be at a 90 degree angle.
That's just the basic standard in fitting. We always recommend getting an expert in the ski shop to help you out.
Well there you have it, our five things to look out for when buying new ski gear. And hey, if you're just getting started why not go for a rental and get a feel for what works.
Looking for the best ski gear in Kelowna? Fresh Air will help you get what you need with service you'll love.
Share Post: