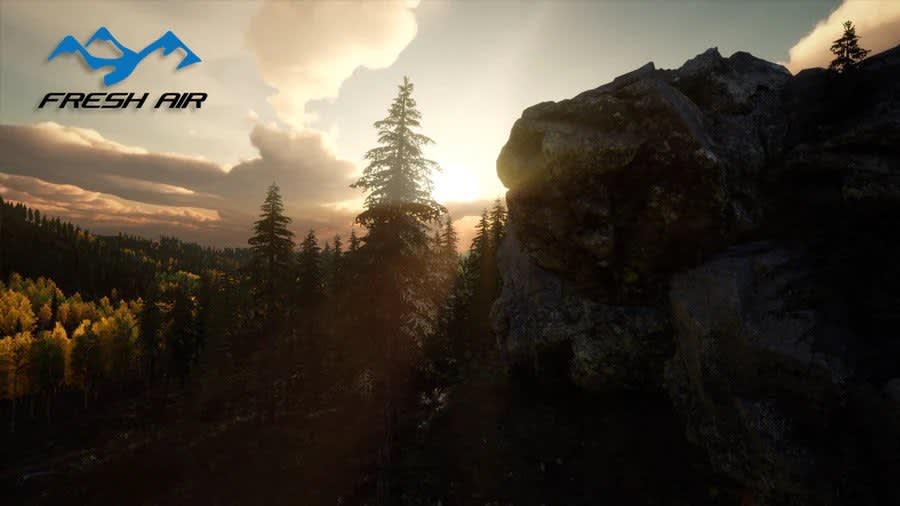 Fresh Air Vlog: SilverStar, Bike Season, Mountain Bikes, and Home Improvement
Here we go! A new vlog! Thanks, guys, for coming out! I don't even really know what day it is anymore, it seems like they all blend together.
I can definitely tell it's getting to summer in Kelowna, definitely a lot more traffic. And recently everything's been kind of opening up, so we're definitely seeing more foot traffic and stuff going around. But, on a good note, our guest speaker today, we have Ginny Scott from SilverStar!
It kinda came as a huge surprise to all of us that mountains were closing right away. I think SilverStar is probably like, the second or third mountain in Canada that closed. It took everybody by surprise. But, they have big news! They're planning on opening up this summer! Even though they're trying to get going, they're actually digging out metres of snow just to get to the trail to start digging and get everything ready. It happens every year, some years a little more snow than others. It's very sad. We had a great ski season going, it was cut short, and it was shaping up to be a fantastic spring. Kinda hurts my heart a little bit.
But, the bike season is going strong! Trails are in great shape, and we're all excited to get out and ride some bikes!
Hi, my name is Ginny Scott and I'm from SilverStar Mountain Resort. Thank you guys all for your patience, it has been a crazy couple of months but we are really looking forward to opening this summer at SilverStar. It looks like we're going to be opening in July and the trail crews have been out all this week, getting things ready and we can't be more excited to just get on our bikes, have the community out there, and really just start enjoying summer. So, stay tuned, you're going to hear a lot more coming in, if you haven't already! And we really look forward to seeing you on the mountain this summer.
Awesome, thanks Ginny for coming out! That's fantastic. I know at Fresh Air we're changing our plans on how we operate our store on a day-to-day basis, week to week. I can only imagine what a resort is trying to do, they have so many different areas from food and hotels, and lift lines, chairlift rides. So, continuing on with our theme of our bikes, today we have in Chris, he's one of our ambassadors. He's a super nice guy, super energetic. Like everybody else, he's a transplant into Kelowna from the east coast. But, he brings tons of energy, enjoys the lifestyle, enjoys the Okanagan. So here's Chris and his bikes.
Hey everyone! I'm Chris Siemens. I'm an ambassador of Fresh Air. I've been one for about five years. I grew up in Manitoba, and at around the age of thirteen, Drop In TV was released on Shaw Cable and I instantly fell in love with mountain biking. I got my first official bike, a 2003 Norco Bigfoot at that point, and it brought me on a lot of adventures. I eventually started coming out west because I knew "this is where the scene is". About six years ago, I moved here officially and haven't looked back since.
So my quiver for 2020 has three bikes. My dirt jumper is a Chromag Monk. I really like it because steel is real, baby. I've got it kitted out with a lot of sweet Chromag and SPANK components. I've really been enjoying their wheels the past couple of years. In baby blue, my favourite colour.
For a trail bike I'm rocking the 2020 Trek Remedy 8. I like sticking with aluminum because, y'know, I'm a shuttler. I'm a little rough on my bikes. I'm a little less concerned about wrecking carbon and spending the extra money on frames. I've been on a Remedy for the past few years and I absolutely love the bikes. They climb really well but are full of hoots and hollers on the way down. Which is my primary goal. No real mods, I run it in factory configuration because they rock out of the box.
For bike park and riding the big stuff, you know, open big mountain lines and Farwall canyon, Williams Lake, I am rocking a 2018 Trek Session. I bought frame-only and kitted out with all my favourite components from the likes of Cromag and SPANK once again. I fell in love with the Session the moment I got on it. It's a ton of fun and felt right at home hitting big jumps and collecting those air-miles for bigger smiles.
Awesome, thanks Chris! That was great. As you can see, Chris is into every kind of biking, competing at Big White, riding SilverStar, just cruising around town. The guy enjoys everything, camping, paddling, check out his Instagram. You can see his stories and he's got into skiing. He's crazy, he goes full-bore at everything. Chris is full-send no matter what he does, it's top-notch and no fear.
So, as we promised I do have an update on the bunk beds. And it's been a little wild but I've got to admit, we're not quite done. We've progressed, but still working on it. I gotta say, with the pandemic, Amie being at home, she keeps looking at other things. So, it's not like I just gave up on the bunk beds, it's tricky when you're trying to work around nap times and mealtimes, and a whole bunch of other stuff. And then Amie's got other chores!
So, the chore for the past couple of weeks is: we ripped up our whole front yard. Amie wants some planter boxes, we decided to plant grass where there was no grass. Made it a little bit trickier just because, we sold our truck, and had to buy a car because our family expanded. So I'm like, calling in some favours. Here's a couple of pictures of the projects we've done.
Okay so, that's the end. Again, I really have to say thank you to everybody coming out and supporting us. I know the line ups are long, we're trying to work as quickly as we can. We keep changing everything weekly just so our staff feels safe at work, make sure you're in a safe environment when you come in.
If you have any questions, please email. We can definitely respond, set up appointments. But again, thank you very much for your patience, we're working as quickly as we can. And all I can say is, get out and enjoy the Fresh Air.