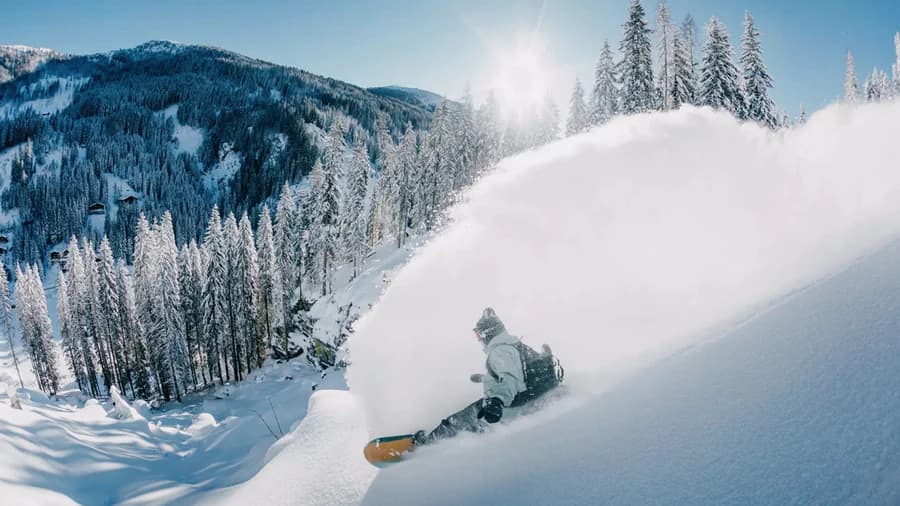 Fresh Air's 2022 Board & Ski Picks!
Can't you just feel that fresh powder under your skis, the invigorating cold air, the psych from getting out on the hill on a bluebird day? Yeah, we can't wait either! With snow time almost here, we've put together a roundup of our favourite 2022 downhill skis, cross country and snowboards.
Plus — top picks from our Fresh Air staff and ambassadors. They know their gear and have had the time to really get a feel for these skis and boards. Let's get to it!
Downhill Skis | Nordic Skis | Snowboards
Downhill Skis
Salomon
Salomon has their new, updated QST line. We're so stoked on the improvements to this line, like the Salomon QST 98, which has more rocker and taper in tip and tail, a tighter radius and can pivot like no other. For the ladies, the QST Lumen 99, that's perfect for navigating fresh snow, or the super nimble QST Lux 92, are the real standouts of the line.
"I've had the privilege of being part of the Ambassador program for Salomon and Fresh Air for the past few years. I love skiing on Salomon skis and enjoy sharing Salomon products with my clients in the ski school at Big White where I have been a ski instructor for the last twenty seasons. Fresh Air has always been my go-to sports store and they have the best ski tuners in the Okanagan." Berne, Fresh Air Ambassador for Salomon: All things Salomon!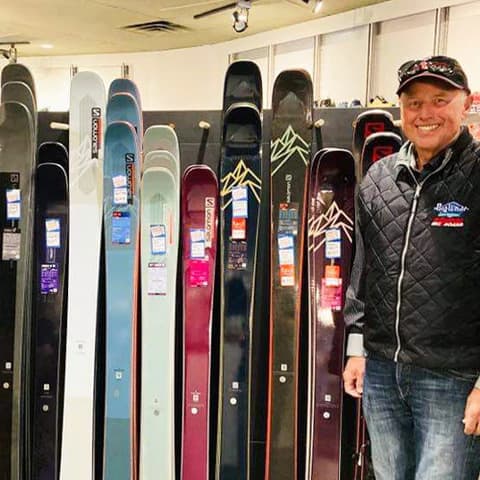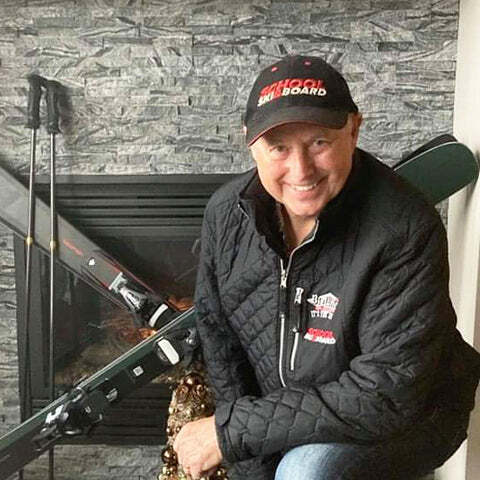 "The first time I used these skis I felt like I had been skiing on them for years. They are perfect for my style of skiing and are capable of much more than what I'm throwing at them. It's been the perfect ski for some fun days at the resort and long days in the backcountry." Mia, Salomon Skis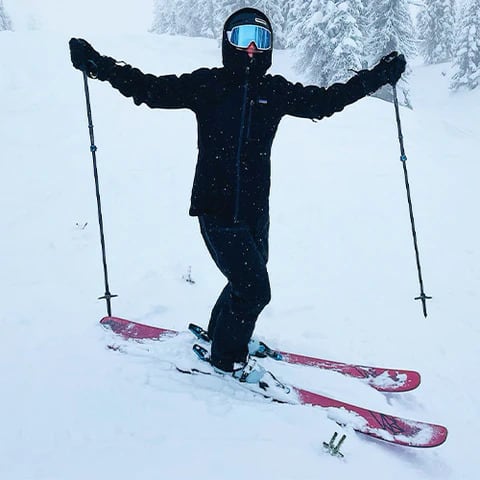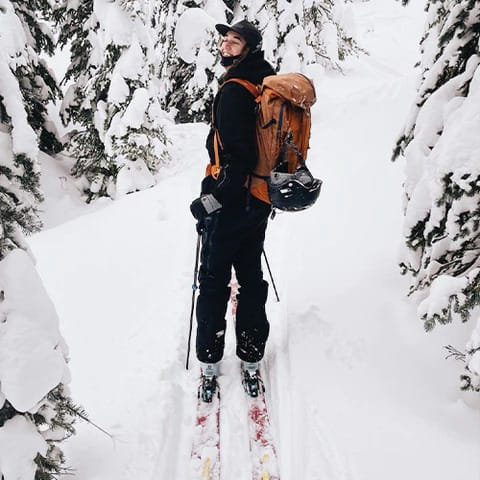 Rossignol
We're stoked on this season's Black Ops Sender for its stability and speed. The 2022 Rallybird makes our list for their versatility. You can't go wrong!
Atomic
For those who like to find themselves off-piste from time to time, the 2022 Atomic Maverick 95 TI and 88 TI make our list thanks to their flow profile, superior control and play-the-the-powder capability. Steep bumps, tight trees, or fresh powder? The Atomic Maven 93 and Maven 86 C W Warden 11 have you covered.
Blizzard
Blizzard is at the top of the game with its super-balanced, flexible wood core that mixes hard beechwood and soft poplar where you need it most. Our picks are the Rustler 9, Rustler 10, Rustler 11 and Sheeva 9 and Sheeva 10.
"I've had the pleasure of working at Fresh Air for nearly three seasons now where I have been able to work with some great like-minded people and have been able to further my passion for skiing. Last season I had the great opportunity of gaining support from Fresh Air along with Blizzard skis and Tecnica ski boots to help me further pursue my goals. As I hope to get back into the Big Mountain competition scene this year, the support from Tecnica and Blizzard is extremely helpful. Not to mention I have now been skiing in Tecnica boots and on Blizzard skis for four seasons and absolutely love their gear. Currently, I am on the Blizzard Cochise ski as my resort charger and the Blizzard Rustler 11 as my backcountry and powder ski, paired with the Tecnica Cochise 130 snowboard boot! The Rustler 11 with the Marker Duke PT 16 ski binding makes for a ski that is capable of anything from deep snow to slack country touring to ripping big back bowls and steeps. I find the Rustler 11 is capable of making just about any run on the mountain a ton of fun. For the coming season, I am hoping to compete in at least a couple of the free ride world qualifier competitions, meet new people in the community, and help anyone who comes into Fresh Air to find the best gear for them!" Christian Sherring, Fresh Air Associate: Blizzard Rustler 11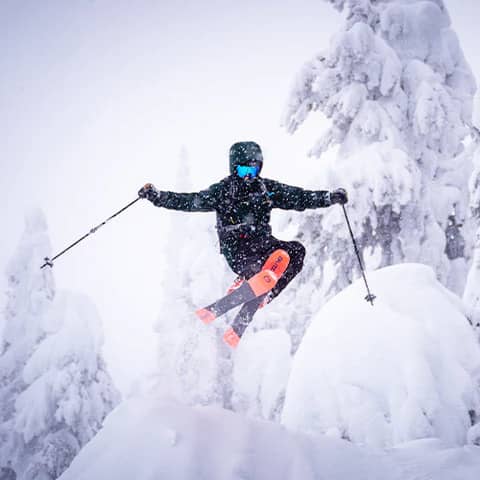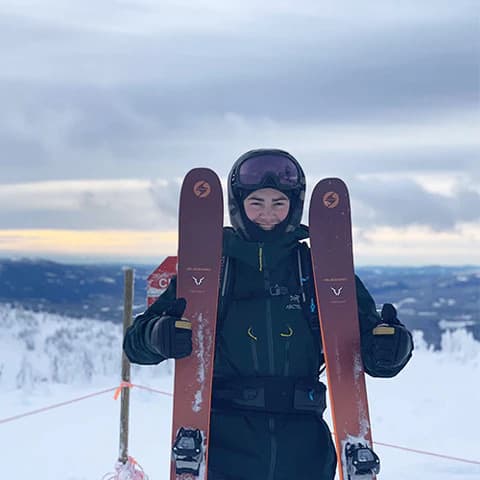 Armada
The ARW 106 Ultra Lights makes our list for its pure versatility, surfy goodness and narrow profile that's great for tight spaces.
Völkl
A multilayer wood core and titanal frame help make the Blaze 106
and Mantra 102 the cutting edge skis you'll love to take on fresh pow or complex terrain, while a tight radius and distinctive design put the Skana ahead of the pack.
"As a Freestyle Coach, what I love most about skiing is heading away from the pistes to ski steep lines and hit amazing natural features. The Völkl Mantra 102 is the perfect ski for this all-mountain freeskiing. If it's a waist-deep champagne POW, they'll float with ease and give that amazing gliding experience. If it's a wind-blown snowpack, they'll charge with ease through the crust. The solid construction of the ski also allows me to charge down the mountain and gives me the confidence to hit those big drops. A massive thank you to everyone at Fresh Air for supporting me with the Mantras, which allow me to go out and explore the mountains in this way. The help doesn't stop there; Fresh Air also helps maintain my equipment in the best condition possible through their top-quality ski and boot fitting services." Jamie Shandley, Fresh Air Ambassador: 2022 Völkl Mantra 102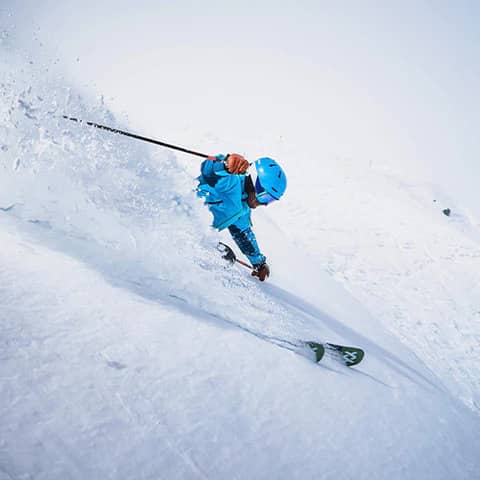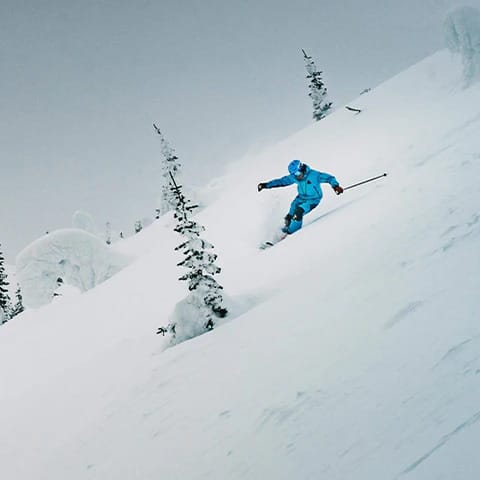 Nordic Skis
Rossignol
The Rossignol EVO OT 65 is tops for going on backcountry adventures. Slide through trees with ease with a more accessible length, while maintaining control thanks to sharp edges and a sturdy width.
Salomon
Perfect for all snow conditions, the Salomon Aero 9 balances grip and glide perfectly thanks to the eSKINGRIP+ technology.
Madshus
Go from corduroy to the backcountry seamlessly with the Madshus Nordic Pro, with an integrated IntelliGrip® skin, wide design for stability and reinforced core.
Snowboards
Salomon
Always top of the line, our Salomon snowboards to look out for this season are: (Our owner's personal favourite) the 2022 Salomon HPF Takahkru Nakai — designed by the legends themselves — Takaharu Nakai and Wolfgang, and the unbeatable Bellevue and its men's equivalent, the Super 8.
"After a season of riding on the Salomon Takaharu, I love it. I just love how it has a softer nose. It's really fun in tight trees, it's got a great camber underfoot and is very responsive. I'll definitely be sticking with it." Ryan Olar, Owner, Fresh Air Kelowna: The Salomon Takaharu


Nitro
With cam-out cambers and the Powercore made of smooth poplar and beech, the 2022 Nitro line is ready to ride. Some of our faves of the line are the Drop, Dropout, Slash and Quiver Fusion. But no matter what you choose you'll get a playful, responsive deck.

"After a lot of deliberation on a snowboard, I decided on the Nitro Quiver Fusion, 154cm. What a great choice it was! This is pretty much what you want a snowboard to be. Soft enough to be easy riding and fun for jibbing and some quick laps in the park, stiff enough to hit some jump lines or your favourite pillow stash in the trees and with the sidecut getting tighter towards the tail it is quick and snappy when you want to lay out some carves. This board is the baby bear of the snowboard world, JUST RIGHT!" Matt Beaulieu, Fresh Air Ambassador: The 2022 Nitro Quiver Fusion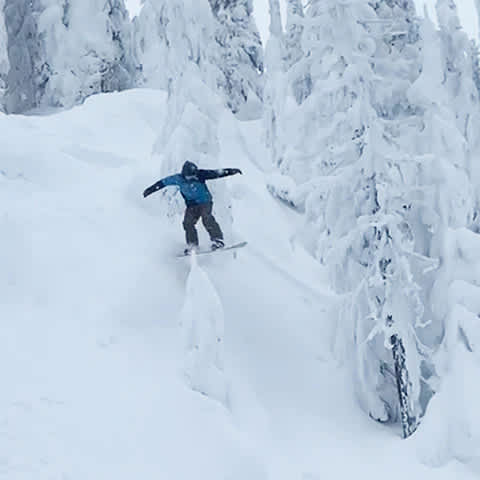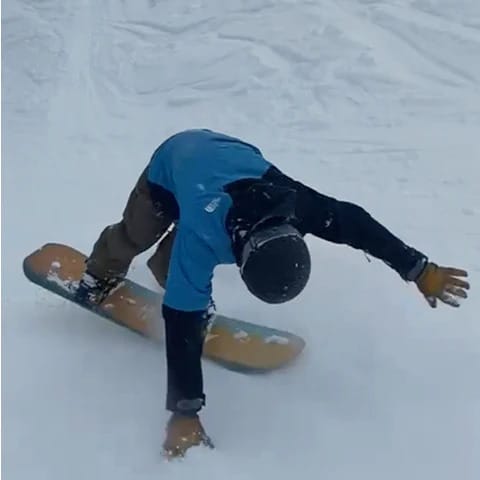 Rossignol
Rossignol is pulling out all the stops this season with the three-time Freeride World Tour champion Marion Haerty board, Afterhours, for a deck that works hard and plays hard. Meanwhile, the Revenant brings RadCut design to the hill, blending traditional and reverse sidecuts, serrated edges and a flat base for playful turning.
Get geared up to play on the hill or trails in style this ski season. Fresh Air Kelowna has the ski gear you're looking for with the expert advice you need to make the most of it! See what's in store.
Share Post: