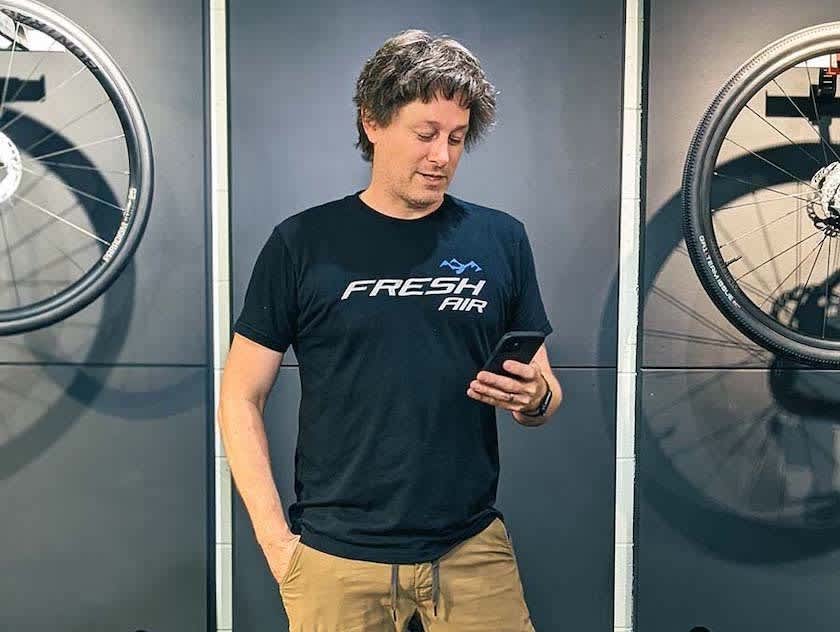 Ryan's Go-Tos: Father's Day At Fresh Air Kelowna
Father's Day is just around the corner (June 19th, mark your calendars!). If you're shopping for those busy outdoors-loving dads out there, we have a little inspiration from a man who really knows his gear and what it's like to be a dad on the go. We sat down with our very own Fresh Air Kelowna dad and co-owner Ryan Olar to get insight on his favourite gear and why.
"When you wear a lot of hats the days are busy and jam-packed! All my favourite gear needs to work whether I'm on my mountain bike, at work or watching the kids play in the pool," said Ryan. "The brands we carry are multi-purpose, durable and reliable so I can switch gears and not have to change or worry about what I'm wearing."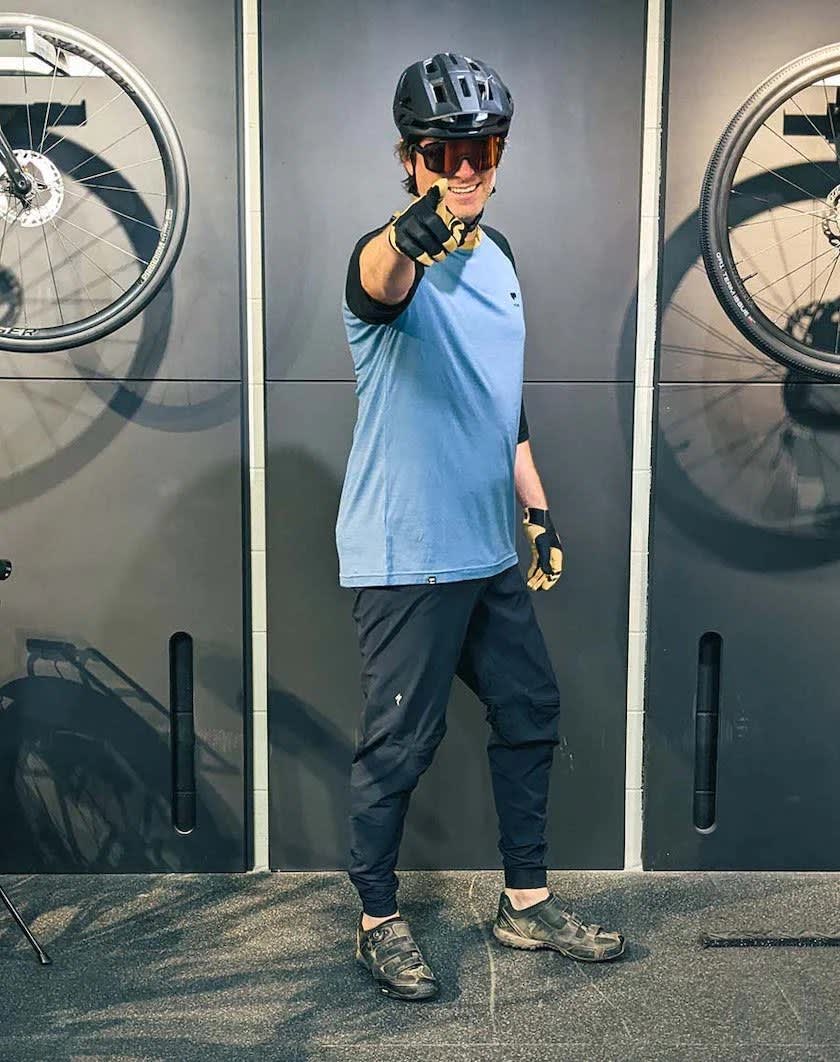 For the dad who's hitting the Kelowna mountain biking trails to stay safe and comfortable.
Mountain Biking:
"For mountain biking safety is a top priority but it has to be comfortable and it doesn't hurt if it looks great too."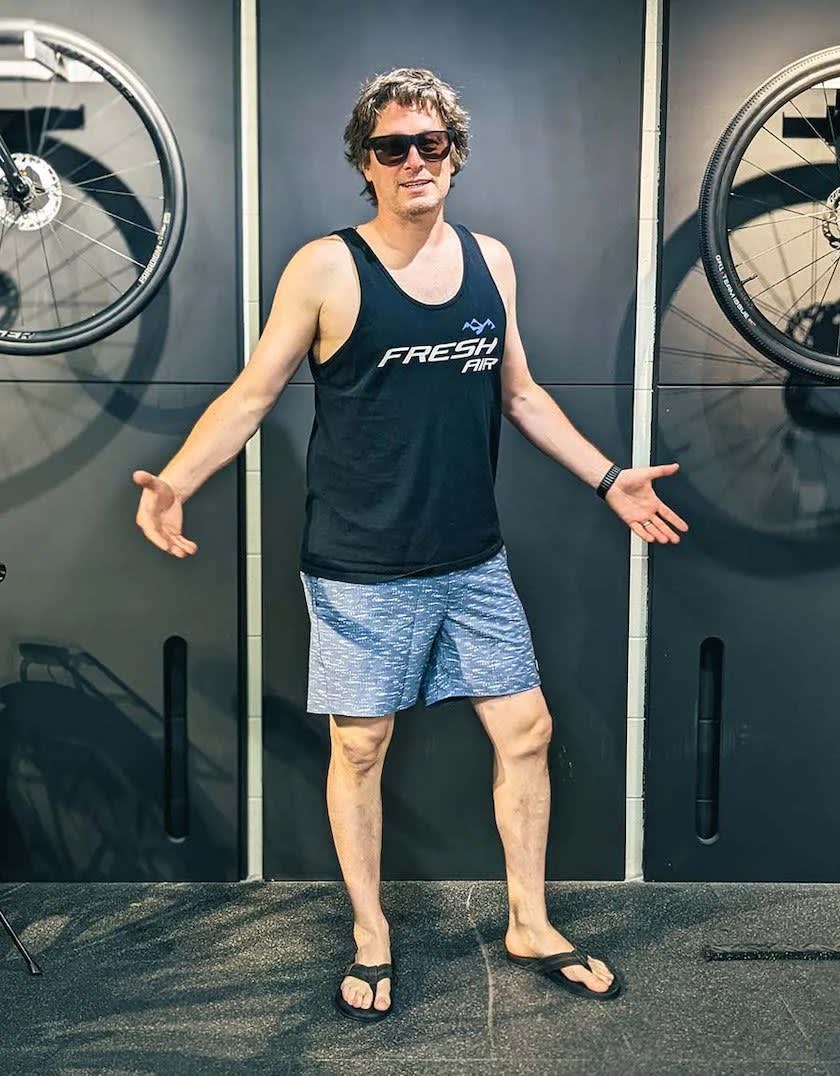 A Fresh Air sports tank top and cushy sandals make for beach-ready Kelowna summers.
Beach:
"Living in Kelowna you need a go-to beach look and this is mine. Effortless and maybe even a little cool?"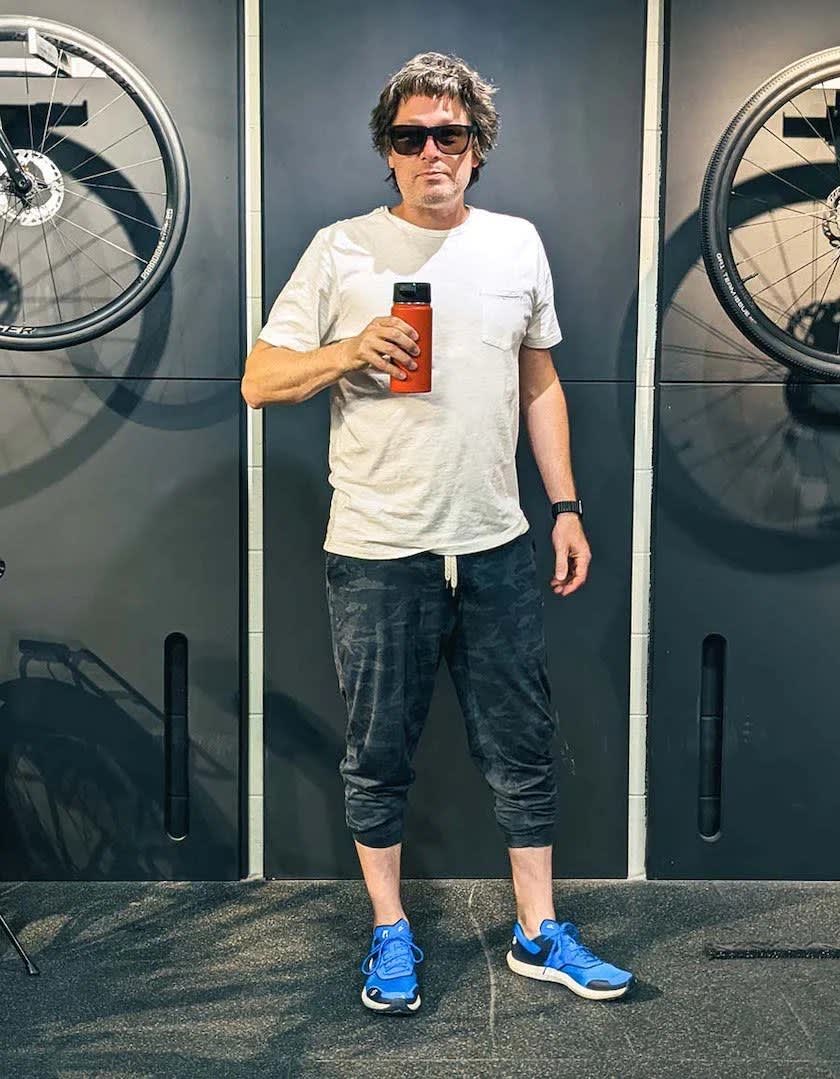 Dad Mode — engage! The right look for cracking dad jokes and keeping up with the kids.
Dad Mode
"We all know Dad Mode means switching gears. A LOT. We need stretch, durability and comfort for everything the day (or kids) throw at us."
Roark Great Well Worn T-Shirt - This is a staple shirt for me. It has a worn-in soft feel and a great fit.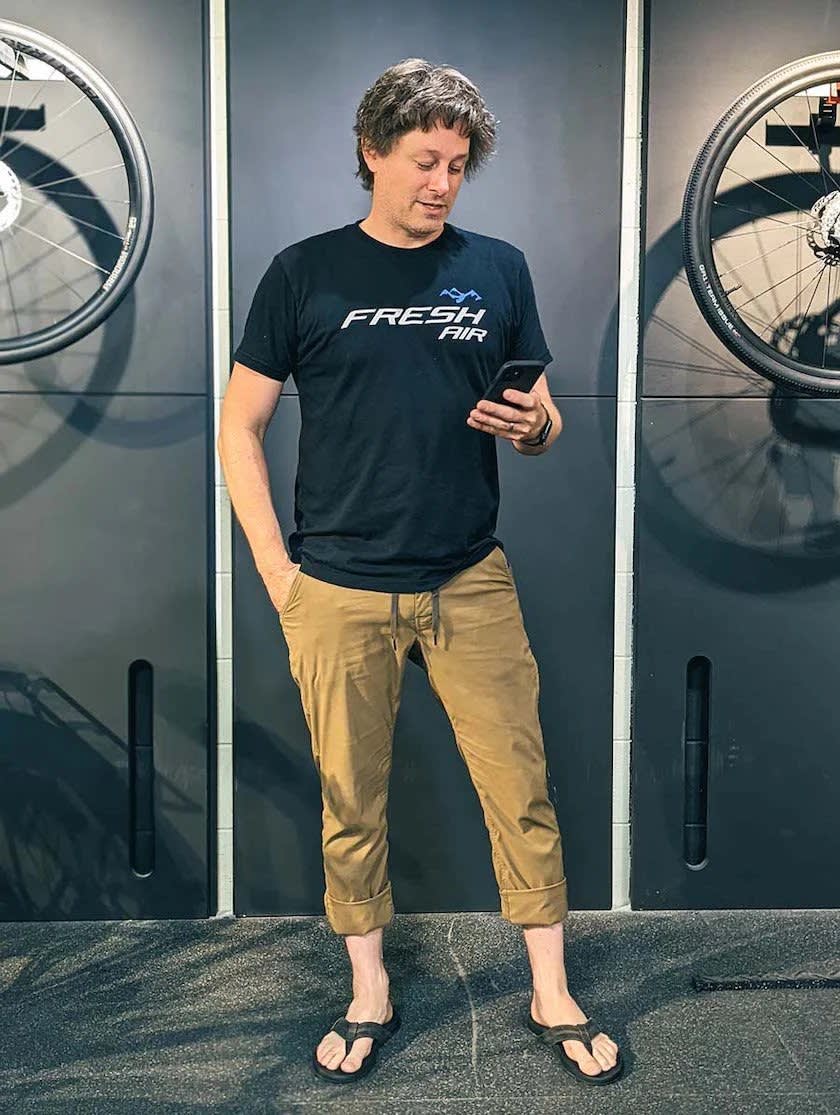 For when dad's gotta work, Ryan hits the Fresh Air shop floor in style.
Work Mode
"Work mode Ryan. Need I say more."
Reef Cushion Phantom LE Sandals - Not just for the beach, these are comfortable enough to wear while at work on my feet all day.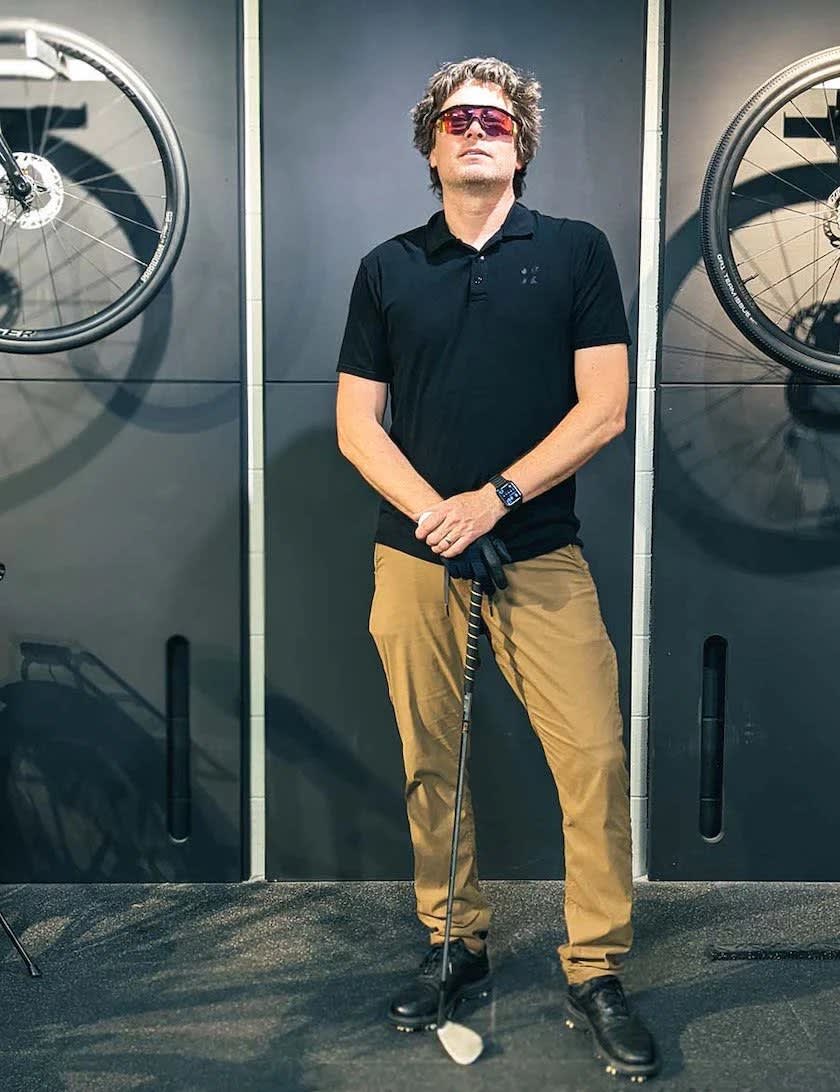 Tee off then run off to your next plans in versatile, comfortable clothing like the 686 Everywhere Pant, that goes where you go.
Golf
"I love golfing with Amie and our son Jack but we're often coming from or going to another activity so this is my go-to for golf days."
Can't decide? No stress, we've also got gift cards.
For the dad who does it all — head over to our sports stores in Kelowna for gifts that will make him feel like the #1 dad (without the mug). See what's in store.