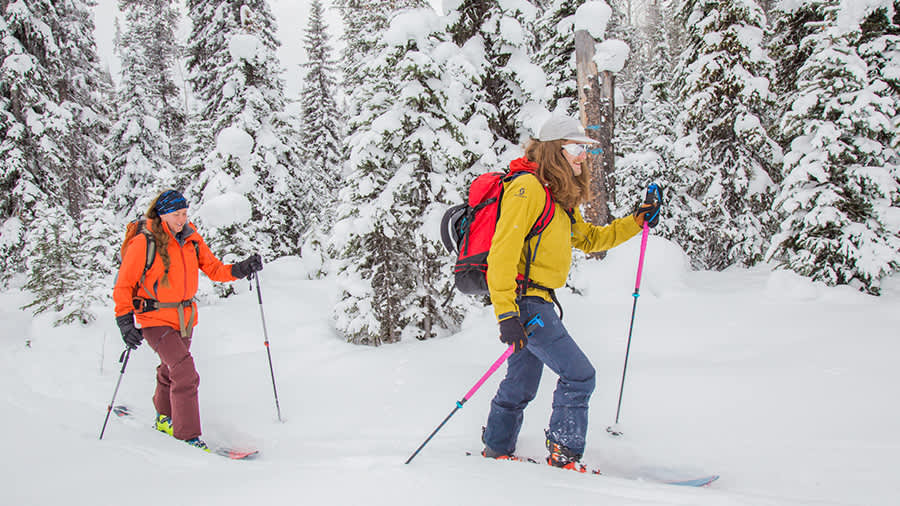 How to Stay Safe in the Backcountry: AST with Fresh Air Kelowna
The best turns are earned! There's nothing like making fresh tracks, being the only group on the mountain, and skiing down that fluffy powder. The allure of backcountry skiing is obvious, but with all the beauty and adventure comes more risk. Before you venture into the backcountry, it's important to be prepared, and our sports store in Kelowna wants to help.


What is AST?
AST stands for avalanche skills training. AST courses are created with Avalanche Canada and aim to give you the knowledge you need to make safer decisions in the backcountry.


How can I find a course?
Our ski shop is partnering with Finbar O'Sullivan at APEX Mountain on January 20 and 21 for an AST 1 certification course. The two days of learning will also give you coaching on how to move efficiently in the backcountry.
Sign up for the Fresh Air AST 1 course here.

Can't make our course? Find courses and get valuable resources through Avalanche Canada.


Why do I need avalanche skills?
Avalanches are a real risk in the backcountry. You'll learn valuable information about evaluating the terrain, the snowpack, using the avalanche bulletin, and more that will help you make safer decisions when you head out.
You'll also practice valuable companion rescue skills—what happens if there's an avalanche, someone is buried, and you need to rescue them? In an ideal world, you'll never have to use the rescue skills you learn in your course, but knowledge and practice are invaluable and can save lives.


What kind of avalanche safety gear do I need?
There's specific gear for avalanche safety that you'll need to have when you start exploring. Courses will often be able to loan the gear for your field day until you make the plunge.


Transceiver
An avalanche transceiver is a small radio-type device that you wear on your body when skiing. They send out signals, and if you have to find someone, you switch your device to search, which will help locate someone from your group.


Probe
Probes kind of look like an extra long tent pole that collapses to fit neatly in your pack. They're used in a search to probe the snow to feel what's underneath it.


Shovel
A backcountry shovel is two pieces you store in your pack and keep together in case you need to dig. They're generally made from lightweight metal like aluminum.
Get the whole kit with Backcountry Access.


Communication
You'll also want to bring an emergency communication device with you in the backcountry, like a Garmin InReach. These types of devices allow you to call for help in emergencies. Ones with two-way communication also let you send texts so you can give updates like being late, pick up locations, or more.
Stay safe out there. Our sports stores in Kelowna have everything you need to enjoy the backcountry safely. See what's in store, then get out and enjoy the Fresh Air!
Share Post: