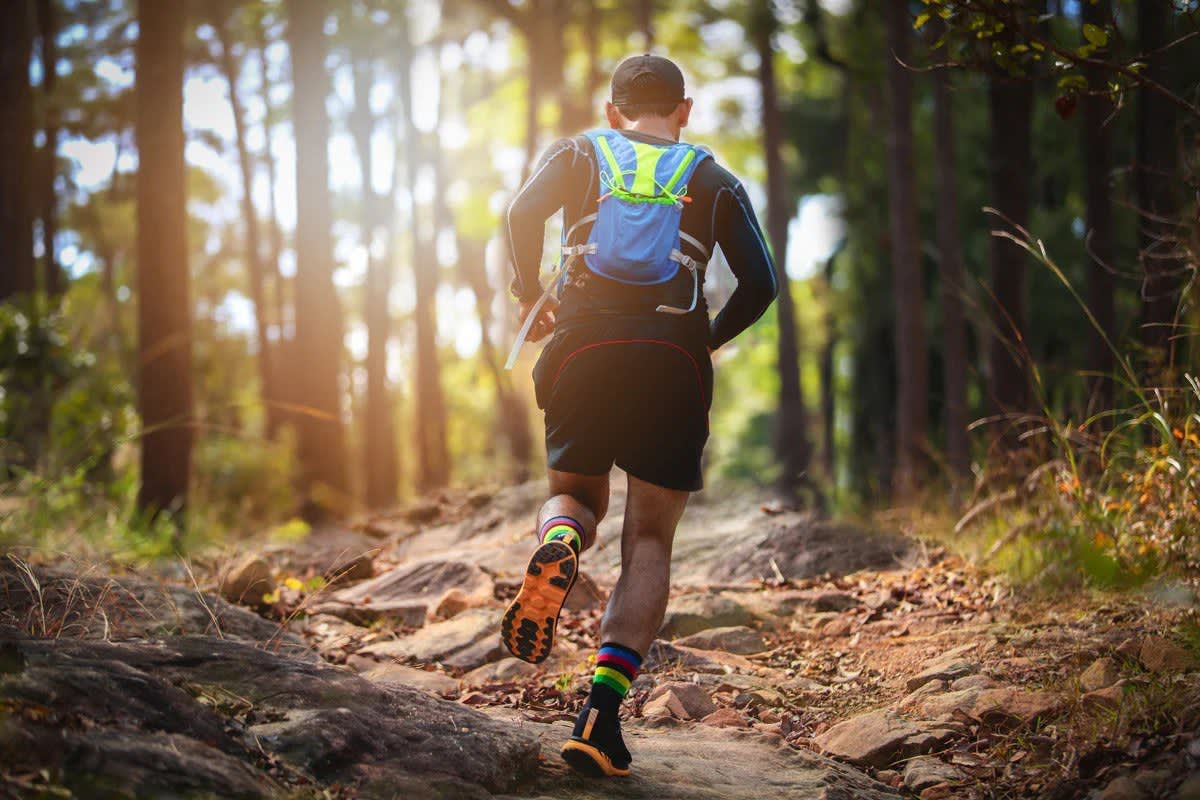 Lace Up Your Trail Running Shoes, Kelowna! A Beginner's Trail Running Guide
There's no better feeling than ditching the treadmill and hitting the trails, but making the leap to trail running can be intimidating. We've put together this handy trail running guide to help you get started.
Why trail run?
The answer is easy. The freedom and beauty that trail running provides is unparalleled. Once you start getting out there, you'll wonder how you ever ran any other way! From a physical health perspective, the varied terrain will keep you on your toes (no pun intended) and have your core and leg muscles on high alert. Plus, when you get into trail running, you're joining a community of like-minded individuals to share in the type-2 fun. The Kelowna Running Club is a great place to start for all types and levels of runners! More than a sports store in Kelowna, Fresh Air helped to create the running club in 1981.
What do I need to start trail running?
You're going to want the right footwear. Unlike going for a jog in the park, trail terrain can be uneven and you're likely to encounter rocks, roots, mud or snow. When shopping for running shoes in Kelowna, you may have noticed some called road runners then a section for trail runners. You'll want to go for trail runners which can have bigger lugs, stickier rubber and are stiffer than a road trainer to handle technical terrain.
Not sure what to pick? Head over to our Harvey location for expert fitting advice on men's and women's trail runners from brands like Hoka One One and On Running.
How far should I go?
What goes up must come down and what runs out must run back! When you're starting out trail running an important thing to remember is: a trail run will likely take longer than a road run. Plan accordingly. So while there's no magic formula to how you should plan your run — that depends on your running level when you start out — be sure you give yourself enough time to make it there and back. Start small to gauge your trail run pace on different terrain and get an idea of your abilities.
Be prepared
When you make the leap (or stride) to trail running, hydration becomes more important than ever. You might be going longer and harder in places where there's no reliable water source. A hydration pack makes for thirst quenching runs (plus more room to stash snacks). Be sure to keep a small first aid kit in your pack as well.
Best beginner trail runs in the Okanagan
Here are some of our favourite, low commitment trails to get you started:
The Kelowna Waterfront: You won't need trail runners to get started on this beautiful beachside run. The 5.6-kilometre trail only sees 75 metres of gain and is mostly on the boardwalk.
Mission Creek Greenway: Short and hilly, this run is a great way to get used to the ups and downs (literally) of trail running. You can expect about 160 metres of gain over 5 km.
Paul's Tomb: Don't let the name scare you. Paul's Tomb trail is a 5 km trail with 125 metres of gain in the beautiful Knox Mountain Park. Cut your teeth on the easy stuff, and before long you'll be moving on to the more challenging terrain on the mountain.
What are your favourite beginner, intermediate or advanced trail runs near Kelowna? Let us know!
Gear up for your summer adventures at your favourite ski, run and bike shop. Our Fresh Air stores are here to get you in the gear you need to perform your best. See what's in store.