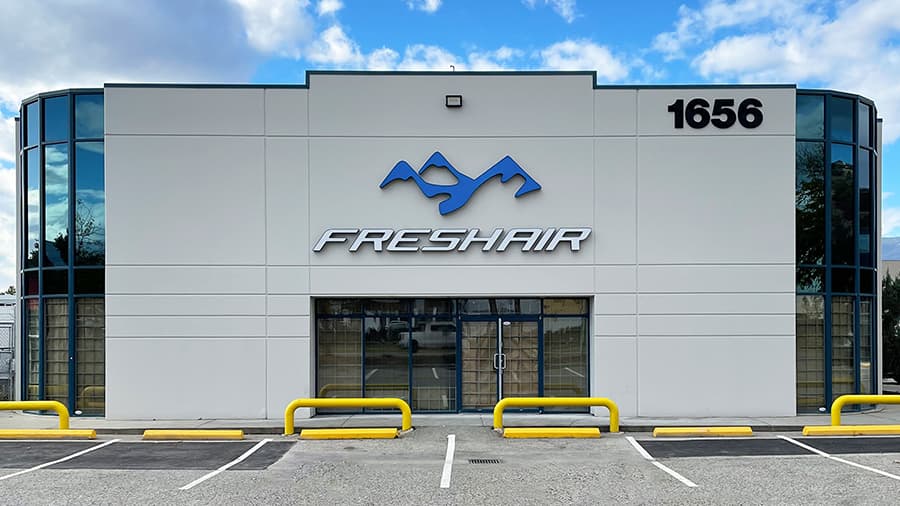 Our Newest Sports Store: Meet Dilworth
The Fresh Air Kelowna family is growing and we can't wait for you to meet its newest member: Dilworth.


When One Door Closes

When we closed our Harvey location's door, we opened a new and improved door at Dilworth.
The exciting new location is the result of years of planning and ideation. We started planning a move before Covid had started and the goal was to find a big, beautiful space that allowed us to showcase more bikes.
As the pandemic went on we learned a lot, and fast bike tunes and repair turnarounds were at the top of the list!
"The only service change is we're trying to have a higher standard and turnaround time for customers," said Fresh Air Kelowna co-owner, Ryan Olar.
While we fine-tuned their processes over the last couple of years, the turnaround times shrunk more and more down to two days for skis this past winter and sometimes even same-day service.
"Covid let us play with procedures, but this new space is the missing piece that's going to let us really cut timing down," said Ryan.
Check out this tour of the new location on our Instagram:


You're Invited: Our Grand opening
While the store is open already to serve you, a grand opening is planned for April 15 with some seriously huge prizes from places we love like Big White, SilverStar and Predator Ridge.
Check out all the details and enter to win. We can't wait to see you!


It's All About Community
We have to stress our immense gratitude to our community who has stood by us for years. We opened our first sports store in Kelowna in 1981 with the goal of supporting the community with not only the gear they need to do the things they love, but the knowledge.
Since then we've been in constant awe of the people around us, especially the charitable organizations that give back so much to Kelowna like Mamas for Mamas and the YMCA Cycle for Strong Kids.
Learn more about our community impact.
We love watching the community thrive and support each other, and can't wait to see what this next chapter in Fresh Air history brings!


When one door closes, another opens! Check out our latest sports store in Kelowna at our new Dilworth location, then get out and enjoy the fresh air! See what's in store.