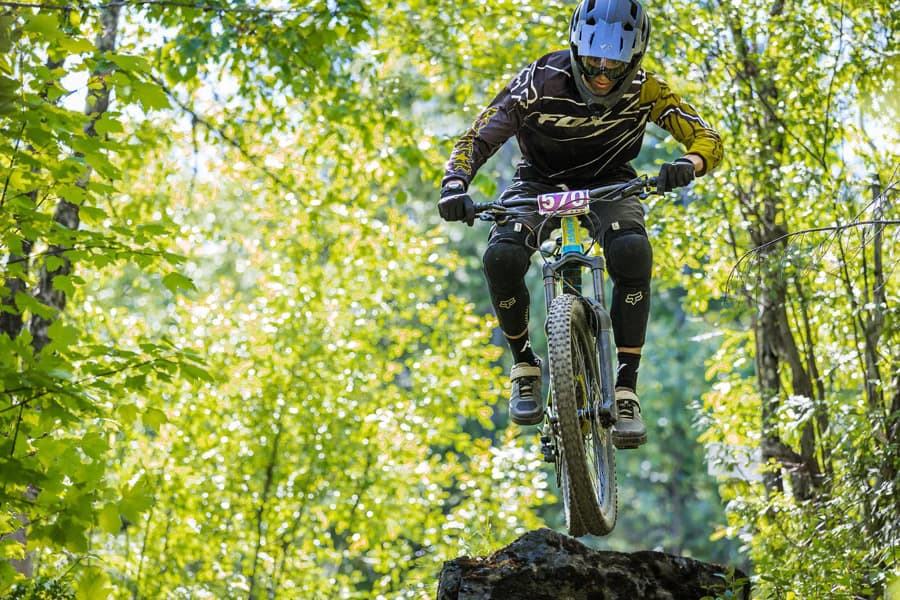 Staff Spotlight: Cole H. On Kelowna Mountain Biking
Downhill mountain bike racer Cole Hilscher has been working at Fresh Air Kelowna as a bike tech since March. That means that when he's not racing down the Kelowna mountain biking trails you can find him in the back building bikes and doing maintenance. Get to know Cole below:
How long have you been mountain biking?
It's my fourth season on the mountain bike. I spend spring and fall climbing and on the downhill mountain bike as much as I can.
What or who inspires you to get out there?
When I was in the seventh grade I had a friend who was mountain biking and he kind of had his own little trail by his house. He was like "come try my hardtail" and I went out there, did some jumps, hit them, and got sketchy and nearly crashed and died. I fell in love with it from there and progressed. I got a lot better and got better bikes and better trails.
Where can we find you in the winter?
I've been skiing since I was a baby.
Favorite places to bike?
We do a lot of Big White. This summer I'm on the Gravity team at SilverStar so we race and ride a lot out there. Then we're lucky around Kelowna with so many great places to climb and enduro like Crawford and Gillard.


Cole racing on his mountain bike at the Fernie B.C. Cup, part of the Dunbar Summer Series Canada Cup.
What are some of your favourite pieces of gear right now?
I love Fox, I'm a fanboy for both the suspension and the clothing. That's two different companies but I love them both. The clothes just fit me really well. I also just got some Leatt elbow and knee pads and they're really comfortable.
What can we find you doing when you're not skiing/biking/running?
Camping with the family, going out with friends sometime but right now it's a lot of racing. Eighty percent of the time you can find me riding or skiing.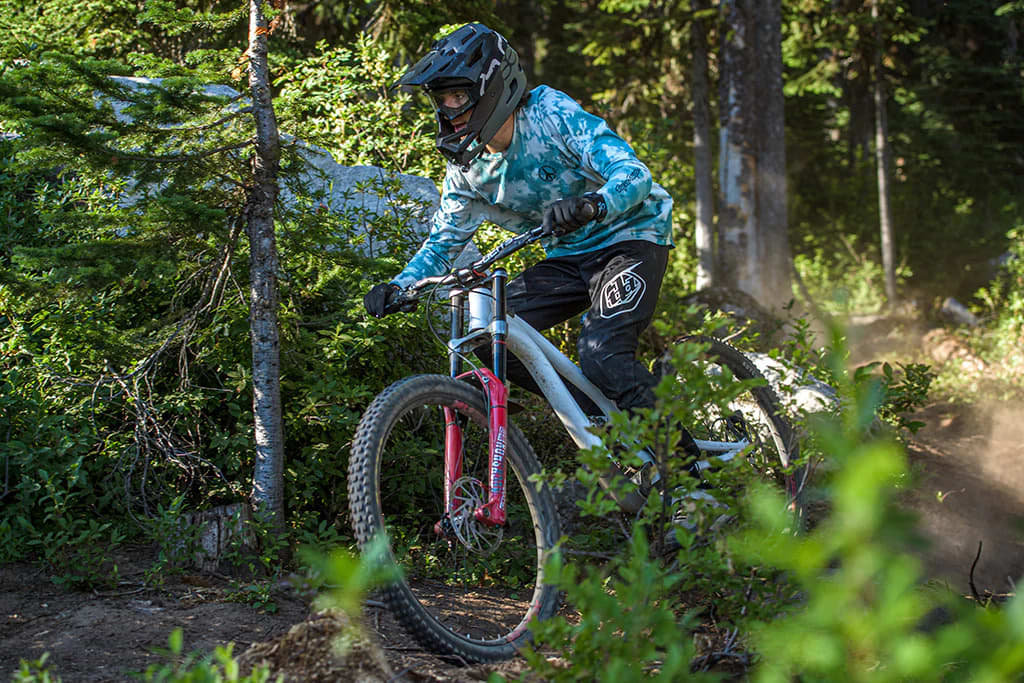 Cole downhill mountain bike races close to home on the Squirts trail at the Big White Toonie Race.
What are your goals for the future?
It's definitely focused on riding. I feel like I can go further and it's my favorite sport of them all. I'm doing a lot of DH and enduro races right now. It would be cool to make it to a higher stage and maybe travel the world.

For race updates follow Cole on Instagram.
Fresh Air is more than a sports store in Kelowna. We're proud to nurture local talent who live for the outdoors. Let's find your next passion.