Staff Spotlight: The Mountain Bike Lifestyle With Jordan L.
Our Fresh Air Kelowna bike technician Jordan moved to the Okanagan four years ago and fell in love with the Kelowna mountain biking trails. He was a cross-country mountain biker back home in Manitoba, but now you can find him at the bike park on the jump and flow trails, climbing and enduro. Meet Jordan!
We can find you on the mountain bike in the summer, where can we find you in the winter?
I like to snowboard in the wintertime. I definitely like to search for powder and do a lot of rounds and stuff like that. I'm slowly starting to get into the backcountry, split boarding.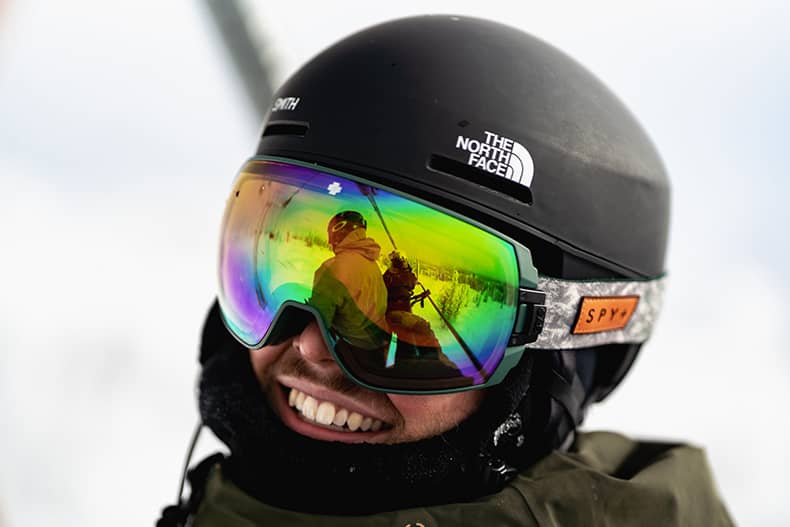 Jordan in his happy place getting ready to ride his snowboard.


Favourite places you've ever biked/snowboarded?
On the mountain bike, I really like Gillard and Silverstar. For snowboarding, I spend all of my time at Big White.
What do you love about biking? What keeps you on the bike?
Good question. I really like both pushing myself and I like the active part of it. I've always liked cardio and mountain biking is really good for that. As for what keeps me on it, I honestly just really enjoy it. The climb is always not so fun, but the down is always amazing. I like the adrenaline of going fast.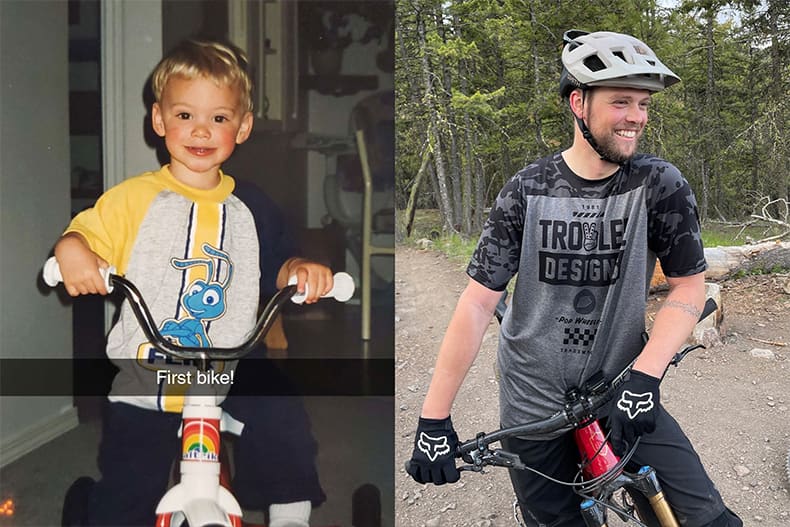 The more things change, the more they stay the same! Our bike tech Jordan, then on his first bike and now on his mountain bike.


You've done a few races now, any advice for someone looking to compete?
I haven't done too many yet, so I'm still on the learning curve for sure, but keep eating, eating, eating and keep drinking water.
Best snack on the trails?
Honey Stingers all the way.
What pieces of gear do you never leave home without?
A mountain bike helmet for sure. That's a big one for me. I've gone through some pretty gnarly concussions so that's a very important one for me. More snacks — I really like food.

Fresh Air is more than a sports store in Kelowna. We're proud to nurture local talent who live for the outdoors. Let's find your next passion.