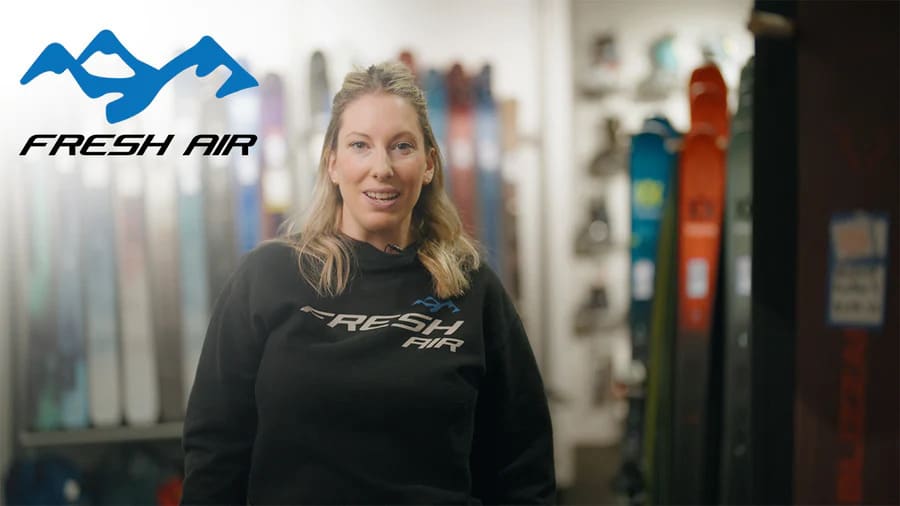 Fresh Air Vlog: Give Back With Mamas For Mamas, Scott Giveaway, New Skis, and ebikes
Bam! Here we go. We've got a new vlog. Thank you for tuning in. It's pretty exciting, winter's coming. It's the fall look at this, there was a changing over we've got new skis in the ski shop, we've got stuff coming all the time. It's pretty exciting. Don't forget about bike season. We've still got 2022 bikes coming in. At the moment, some new ebikes. It's gonna be an exciting winter.
So, not only is the fall a great season because you're getting new products in, but fall is back to school. Summer holidays are not a holiday for parents — yet. For us, we've got three kids at home. It was a huge blessing to be able to take all three kids to school and daycare, and have a day with Amie and I. It has been truly amazing. But now it is actually our holiday. I think we're going all the way up until Christmas time, then we get the kids home again. But back to school is fantastic. I never looked forward to it as much when I was a kid as I do now.


Veronica
Hi, my name is Veronica and I'm from Mamas for Mamas. Mamas for Mamas is a national charitable organization and we're helping people in the Kelowna community. We're always in need of clothing and outfits for families, for children, for moms, for dads, for caregivers. Winter clothing, as the winter temperatures are coming and they're dropping down. We're also having Back to School programs and Thanksgiving. But just coming out here helping people in need with food hampers, and turkeys or hams whatever works for Thanksgiving, and also we have a Christmas program. We're doing hampers and gifts for unfortunate families who cannot afford Christmas and such. You can bring toiletries or clothing or any household items to Mamas for Mamas or Fresh Air shop locations.



Amie
Thanks so much for joining us this morning, Veronica. We have a couple of great initiatives going on right now with the temperatures dropping, we wanted to help out as best as we could. So both of our locations, the one here on Harvey and our other sister store down on Pandosy, will have drop-off locations. If you bring any pre-loved, new, outerwear, anything: hats, gloves, pants, winter coats, winter jackets for babies, grandmas, and grandpas. Each article that you bring in to donate will enter you into a draw and we're going to raffle off on Halloween a full, complete outfit from Scott going from head to toe. So we've got a helmet, goggles, mitts, ski jacket and ski pants. We'll do the draw on Halloween, and we'll let you know shortly after so keep in touch on Instagram or Facebook to check it out.
Ryan
Like Amie was saying, for us driving around this summer, fires going on, not really knowing what to do just to do our part in the community we were trying to find some way to help out. Luckily we had a connection through Mamas for Mamas. Amie reached out and it felt amazing to be able to help and support their programs. We had no idea they had so many programs going on. Getting in and seeing what they need for us to drop off products and have all the ladies in the office tearing up and we're bringing it in just knowing how much it's going to help their programs, is fantastic. And everybody: get out, help, support. Don't forget we're closed on the holiday Monday. So come in and get your ski stuff, get out and enjoy the fresh air.
Get ready for all the latest ski gear, Kelowna! Fresh Air Kelowna is gearing up for powder season and we're here to help you ride — be it on a snowboard, skis, or a new 2022 e-bike. Check out the latest!
Share Post: