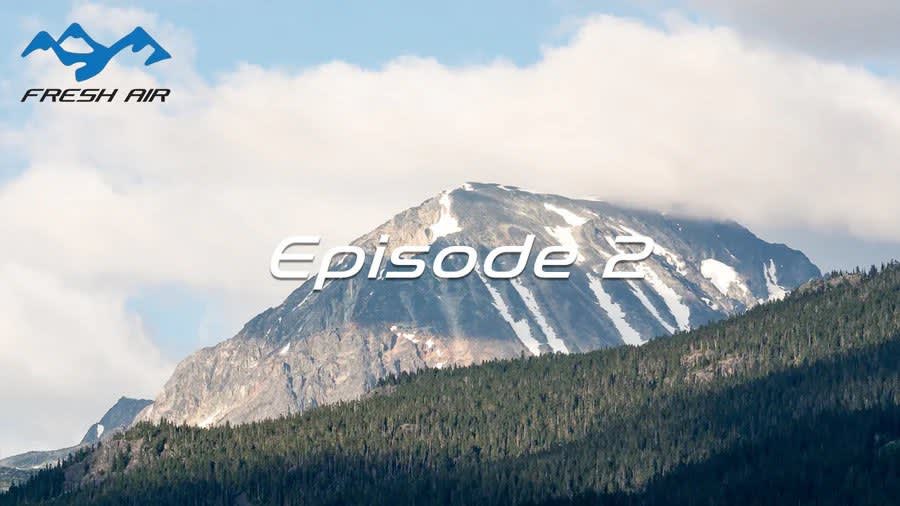 Nordic Recap, Preparing for the Seasons, and Ryan's Snowboards
Hey guys, video number two! I've been super busy the last few weeks at the shop. So, we finally got this video done. Lots of stuff you don't really see, actually.
Kyle and Andrew are down at Trek. We're working on some management training, got some cool pictures. They had a great time. Got to check out some new bikes, concept bikes, and actually sit in a classroom.
Brian and Marty were up at Nordic the past weekend, they had a blast. It's always fun to get out of the shop. They had a lot of fun. Everybody had fun. Brian and Marty were at Nordic with our demo fleet of cross-country skis. The weather was a little bit cold. It's always great to get out of the store and just enjoy the sports. Especially when you're getting paid.
Talking about gear, we're going to switch over. It's going to be MY week this week to talk about my gear and what I've been riding. Now we're super fortunate to work in the shop, we get to try everything.
My passion is snowboarding. I snowboard all the time. Unfortunately, we're having kids so I'm not getting as many days as I want. My days are selective. Last year, the board I rode the most was my Nitro Nuat, the red, oddly-shaped board. So much fun. The guys always tease me about getting older and having it easier but it blows them away. They all got jealous, they all had to buy a powder board this year. Amazing flotation, super easy to turn. I can't say enough good things about it.
Next, the blue and orange boards, the Nitro Team. It's a double-wing. I like a loose feel on the heel. I actually grind off all the edges before I go, so there's no edges.
The other board is actually a super old one. It's a Burton Joystick, full rocker board. Based on the same idea, super loose feel. It actually has a couple technologies in it too, so riding deep pow it floats well.
And then last but not least, my Nitro Squash Split. Unfortunately, I only got to try it once last year but it was a great day. And I'm aiming for a couple more days this year. So that's the gear I've been riding the past couple of years.
I love it but, this is the new one! This is what I'm adding this year. The Salomon Super Eight. I demoed it last year at the demos at Big White. I made three turns and I was like, "This is the board I need to have". I'm going a little bit bigger than the one I demoed. I just want a bit more float, something that's more playful, and I'm super excited to get this thing out on the snow. So, aside from everything we do in the store - like I said in episode one - we're always working months ahead. I have actually been to Whistler, checked out all next year's Rossignol, Dynastar products.
Later on this week, Johnny and myself, we're off to Denver. It's the big SIA Tradeshow. Kind of showcasing all of next winter's stuff. On episode number 3 Johnny and I are going to have some pretty crazy pictures. Johnny is pretty excited, he's actually worked at the shop on and off for about ten years. He's never been. So he's pretty jazzed, so I want to see the show through Johnny's eyes. So, that's the end of video number two.
We're going to start working on video number three, and we have this debate of which side is actually better - standing this way or if it's this way. Amie keeps talking about my grey hair showing through, maybe we can work on that for next time. But anyhow, we've got lots of stuff going on in the shop.
You guys get out, enjoy the snow - we definitely are. Before long it's going to be the bike season and there's not going to be any snow and we're gonna regret it. So, get out, have some fun!
We'll see you in a couple weeks!