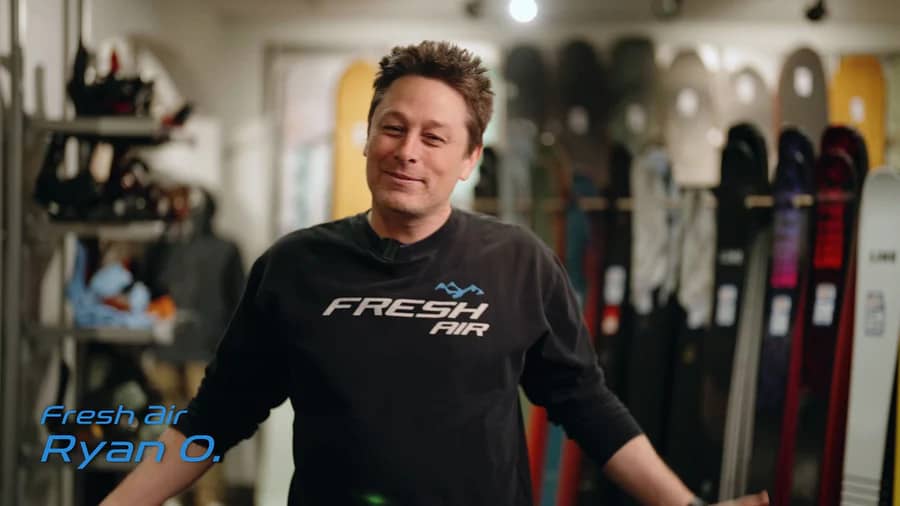 Fresh Air Kelowna Vlog: AltiTunes Music Fest, MTBco Is Back, Brett's Touring Setup
All right, here we go. New vlog, spring break, spring time. I don't know if it's a break for parents, but it's great conditions on the hill and we're able to get out mountain biking, so it's always good times. Keeping up with the mountain bike theme, we have Bruce in from MTBco again talking about what's going on with the club. Everybody get out, get your memberships. There are fantastic deals still to be determined. But here's Bruce talking about the club:


Bruce
Thanks, Ryan for having us on again. Hi, everybody. Bruce here from MTBco. Well, the weather has changed and feels like spring is finally here. Spring riding, please, if the trails are still wet and mucky, just hold off and remember the damage it does now could be long-term damage. It's trails for all not trails for me.
We're continuing our membership drive. We went from 900-plus members last year. Our goal this year is 1,800. If you don't have your membership yet, please grab it. And please remind all your friends and family to grab theirs.
We have all of our trail days organized for the year. We have a lot on the docket this year. So please, if you're going to sign up, go to the website or social media, get in touch and volunteer early so we can organize our numbers. The downhill mountain bike trails need love, we need you.
As I mentioned last time I was here we have some great events lined up again this year and we're excited to be able to actually get the community back together. We're doing our Cranksgiving Funduro in September again and we have a couple of additions that I'd like to talk about.
One is you've probably heard that the BC Bike Race will actually be taking place here in the Okanagan. I will also be offering trail builders courses here. So if you're interested in building Kelowna mountain biking trails get in touch with Ryan on our team, he'll set you up. We're really excited for this year, everybody. So thank you for getting your memberships. Thank you for getting involved. It's the first year we finally get to have events and come back together as a community. Let's make it a fantastic year.
Ryan
Make sure you check calendars, go to MTBco's website, see the events, ride dates, trail dates, tons of stuff. Thanks, Bruce for coming in. It's always funny around the household. I'm always talking about stuff and Amie's always like "Oh, good ol' days Ryan's good old days." But you know what? My life was snowboards, powder days, and concerts. It was super fun. We have Mitch in the Fresh Air shop today from AltiTunes talking about the event they're bringing to Big White. What's not to like? Music, sunshine, powder skiing. Here's Mitch:
Mitch
My name is Mitch and I produce live music events in Kelowna. We started doing this because we really wanted to bring people and community together for the shared experiences. What we recognized and saw early on was that when people share these experiences together, there's more appreciation, understanding and empathy for everyone else in the community.
Coming up on April 2 is the AltiTunes Music Festival at Big White with the Arkells, Lights, Daysormay, DJ Invizible and a lot of outdoor fun activities. This is an opportunity for people to get together safely, outdoors, at Big White ski resort.
Some of the proceeds for this event are going to be going to a program called Music Heals. What Music Heals does is they provide music therapy to different people in need throughout the community.
For our past events, what we were able to do was start a program at the KGH Hospital, which is the McNair unit. And at the McNair unit, what we're doing is providing mental therapy to people in mental distress. So that's the mental health unit. This is a new program in Kelowna. So it's pretty cool that all of our business, sponsors, partners, musicians and everyone who attends is going to be contributing to making Kelowna a better place and providing mental health services to those in need.
Ryan
It's amazing to see groups, bringing communities together helping the rest of our community. It's fantastic, everybody, go to their website, grab your tickets, enjoy the great day and the snow. And for our staff member today. We have Brett coming in. He's new to the store and has been on some adventures with Matt and Brian. I always kind of snicker a little bit when he's like I'm going touring with them, but every time he comes back with a smile. So here's Brett talking about his setup.
Brett
Alright, hey everybody, my name is Brett. New to the Fresh Air sports store here in the fall, and I spent the winter. I love to get out in the backcountry with these Blizzard Zero G 105s skis that I picked up through the ski shop here. Awesome, lightweight touring setup from these guys. Super powerful skis, kind of balance the weight, the power, the playfulness, big old side cut on them, so they're super surfy. Took them down to Revy to get a resort day for some skied-out crud and they were still performing really well. So yeah, I'm super stoked on them.
Ryan
It's always amazing to see these guys out adventuring. They're teasing me about the great snow they're getting. I just can't see myself getting up at 4:30 to drive out and come back at like 10. Amie will not be happy with me. But it's great to see the guys join the snow. It's what it's all about. Everybody. Just get out and enjoy the fresh air!
Spring is in the air! We're a favourite when it comes to Kelowna bike shops for a reason. Grab your mountain or road bike, get tuned up and get out there. See what's in store.
Share Post: