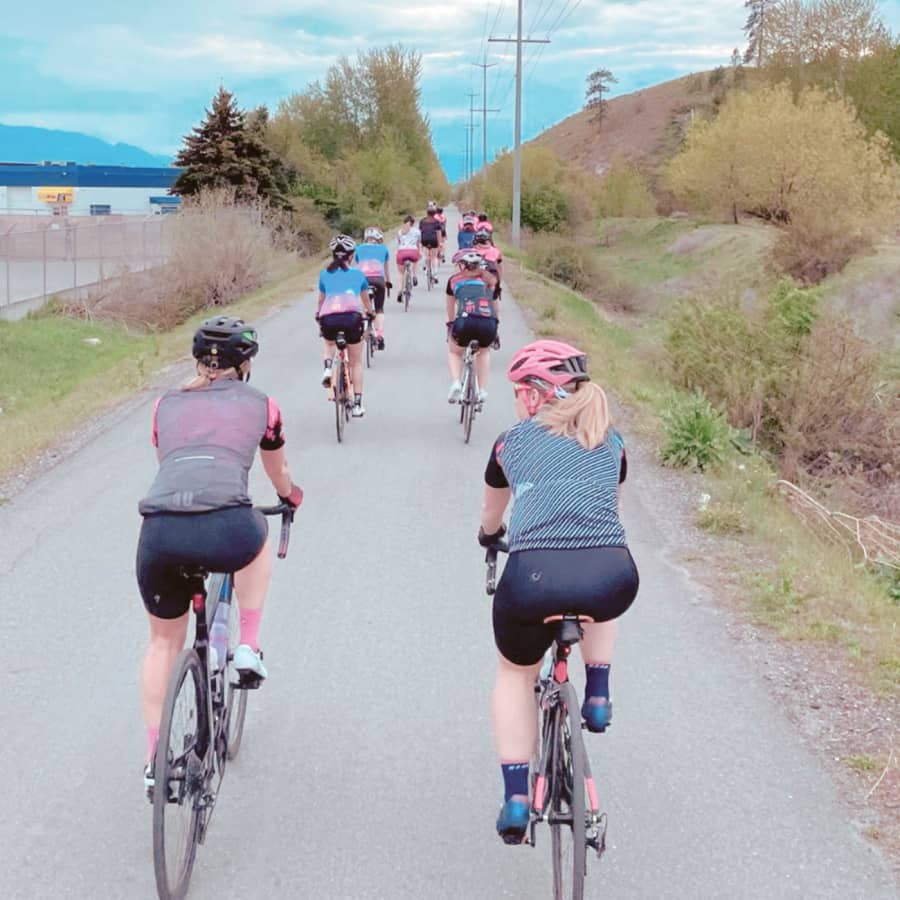 Athena Biking Program
Athena Biking Program
Fresh Air Athena is a women's cycling club where women can come together in a fun, supportive, and empowering environment to develop and continually build on their fitness, confidence and knowledge, whether you are a beginner, intermediate, or expert rider.
Build Fitness & Confidence
Beginners, Intermediates, and Experts
About Athena
When women come together to exercise or play a sport, amazing things can happen! According to the women's sports foundation, girls and women who play sports have higher levels of confidence and self-esteem, among other incredible benefits.
Fresh Air Kelowna's Athena Biking Program was founded by co-owner Amie Olar six years ago to bring women in the Okanagan together to cycle and have fun. In that time the Kelowna bike club has grown organically - up to 80 women.
How it works
There are just a few ins and outs that you may want to know when you sign up.

Must have a road bike*
*Unfortunately, no downhill mountain bikes or e-bikes
There are two Athena cycling days, Mondays for all levels and Tuesdays for a hill climb. Mondays we break into three groups (A, B and C) based on skill level and take off on staggered rides for anywhere from 20-40 kilometres.
C Group, 23-25 km/hour: Riders looking to gain confidence, strength and skill.
B Group, 25-27 km/hour: Intermediate riders looking to improve cycling and group riding skills.
A Group, 27+ km/hour: Advanced riders looking for a challenge on long, steep rides.
Tuesday hill climbs are recommended for riders in groups A and B. The hill climb will keep a fast pace and routes will vary.