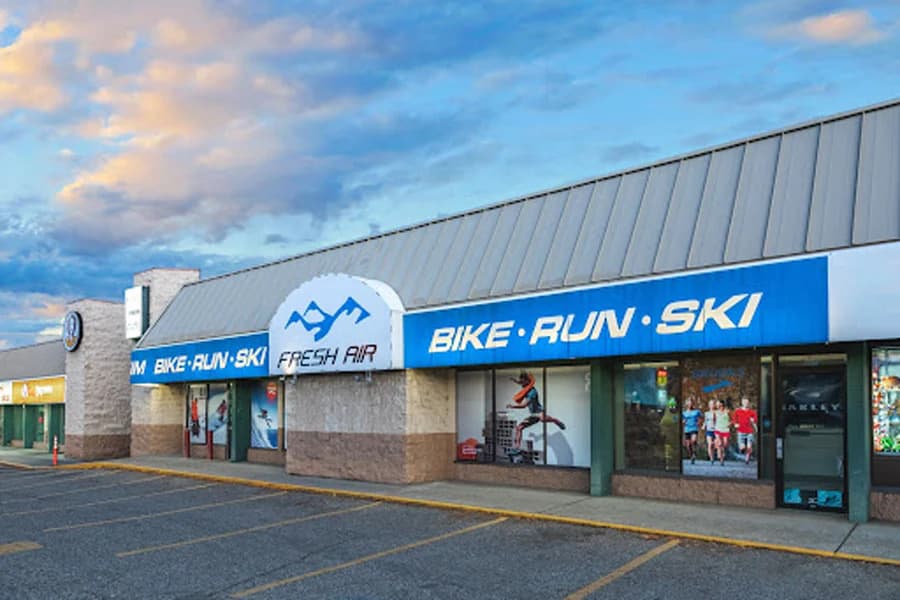 5 Things You Didn't Know About Fresh Air Kelowna
We've been serving the Okanagan with the best gear and advice to get outside and enjoy the fresh air for 40 years now. But we bet there are a few things about our stores that may surprise you.
A 40-Year Family Business
Fresh Air Kelowna was started by Jim and Karen Bates in 1981. When the couple decided to retire in 2019, they wanted to make sure that Fresh Air remained a family business. That's how the reins were handed to long-time Fresh Air employees and now owners Ryan and Amie Olar, Marty Tymm, and other partners.
Kelowna Love
Jim decided to open a Fresh Air franchise in Kelowna because he had visited the city before and really loved it. From the beginning, it was key that the store not only sells gear. The philosophy was and still is, to provide expert guidance and give back to the community.


Work-Life Balance
Retail is really hard. The Fresh Air team has dedicated countless hours to providing the best possible service for our customers over the years. It's been a labour of love. One way Fresh Air gives back to their team is with four-day workweeks and closing on holidays so we can all enjoy the outdoors we love so much.



More Than Gear
Maybe you did know this, but just in case — Fresh Air is so much more than a gear shop. We're here to make sure you have the right fit with services and tune-ups so you can make the most of your gear. 'Tis the season! Learn more about our ski and board services or book a Masterfit University ski boot fitting today.


Giving Back
We like to give people a run for their money (okay, sorry for the pun), but did you know that to date, the Fresh Air Women's 5 and 10k run/walk has raised over $100,000 for charities in the Kelowna community? And that's just one of the ways we give back.
Go for gear from a ski shop with a conscience. Family-run for forty years, Fresh Air Kelowna is here to help you enjoy the outdoors the best you can. See what's in store.