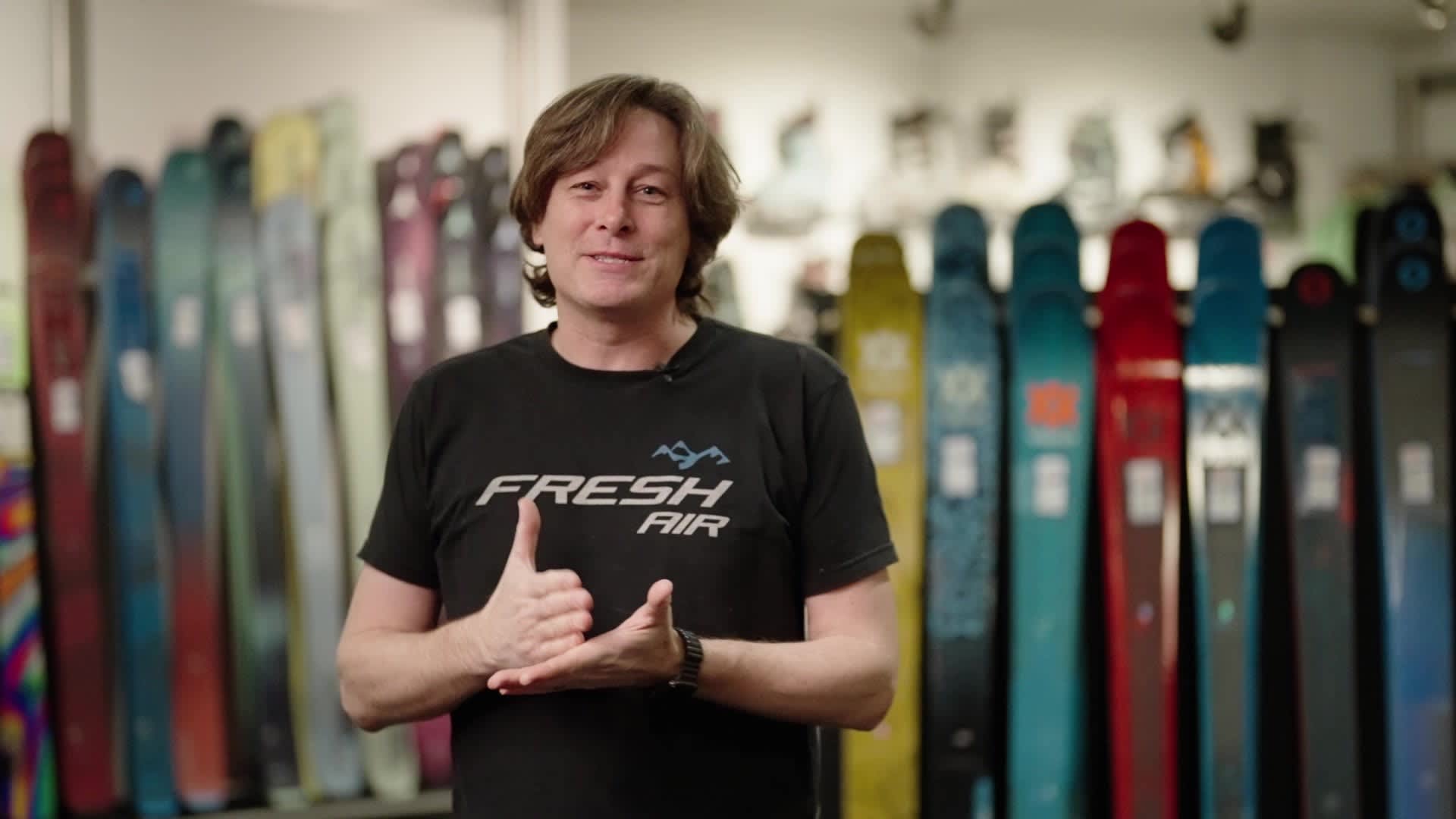 Fresh Air Kelowna Vlog: Bike Season, Salomon 75, Our New Location!
Hey guys, we're back with a new Fresh Air Kelowna vlog! How's it going? Again, super excited about the weather: sunshine who can complain? Skiing has been fantastic up at Big White, hope everybody's got out. There's been sunshine, cloud, snow, and a mix of everything but the conditions are fantastic. Hope you all had a chance to get up. I know we've been up all the time with kids.
The staff are out all the time. Nordic Bri he's wherever he is in the mountains but you know he's having a good time. He actually took a little trip to the desert if you can believe it. Totally throwing us all off! But, still a winter guy, he's not moving to the desert.
We had a great opportunity. It turns out that last year was Salomon's 75th birthday for skis. It was cancelled because of COVID but it was on this year! A nice little trip to Revelstoke for more great snow. We got to meet some dealers from all over Canada, and some different sales reps I'd never met before. It was just a great time and we're out in the mountains so can't really complain.
I mean for us in the Okanagan, for me anyhow, I always say once you hit Christmas the holidays are over. We're in the summer, so, you know, golf courses and driving ranges are clearing up, but we get into bikes pretty early at the bike shop.
Everybody's excited to get the bikes they want for the season. We've been getting piles of new inventory coming in, mountain bike helmets, clothing—bikes, of course—everything you need.
We have a little sneak preview of some new colours coming in from Smith, Scott, Troy Lee and Leatt. There's some fantastic stuff. Come into our concept store, it's fully switched over and fully ready to go for summer. Check out these styles. They've got some amazing colours this year.
On top of all the cool products coming in the service department is pumping. Make sure you get in early to get your bike serviced, we are trying very hard this year to keep a three-day turnaround on all bike service all year long.
We live in the Okanagan. You gotta be enjoying the stuff. You know when your bike is sitting in a bike shop for a month or five weeks…we're going to try our best. We've been working on our processes for a couple of years. Everything's firing right now. We're working on three days, bring your bikes in if you have any questions about bike repair in Kelowna.
And I guess the most exciting part, something I've been working on for like three years if you can believe it or not, is we're moving our Harvey location and we're opening up our new Dilworth location! It's not really secret it's been out there quite a while, but you know, we learned a lot through everything through business. I've been here for 12 years so I learned a lot and all the staff give a lot of feedback. We've been asking customers questions all the time about what they would like to see from us and this was kind of our natural progression. So we're pretty excited to get this going.
Follow our social media and see some more stuff coming along as we go.
Okay guys, thank you very much get out and enjoy skiing, biking, the Okanagan and the fresh air!


Bike season is upon us! Time to get in on the action at our sports stores in Kelowna. We're here for expert advice and service to get you on your road bike, mountain bike or e-bike with a three-day turnaround! See what's in store.
Share Post: