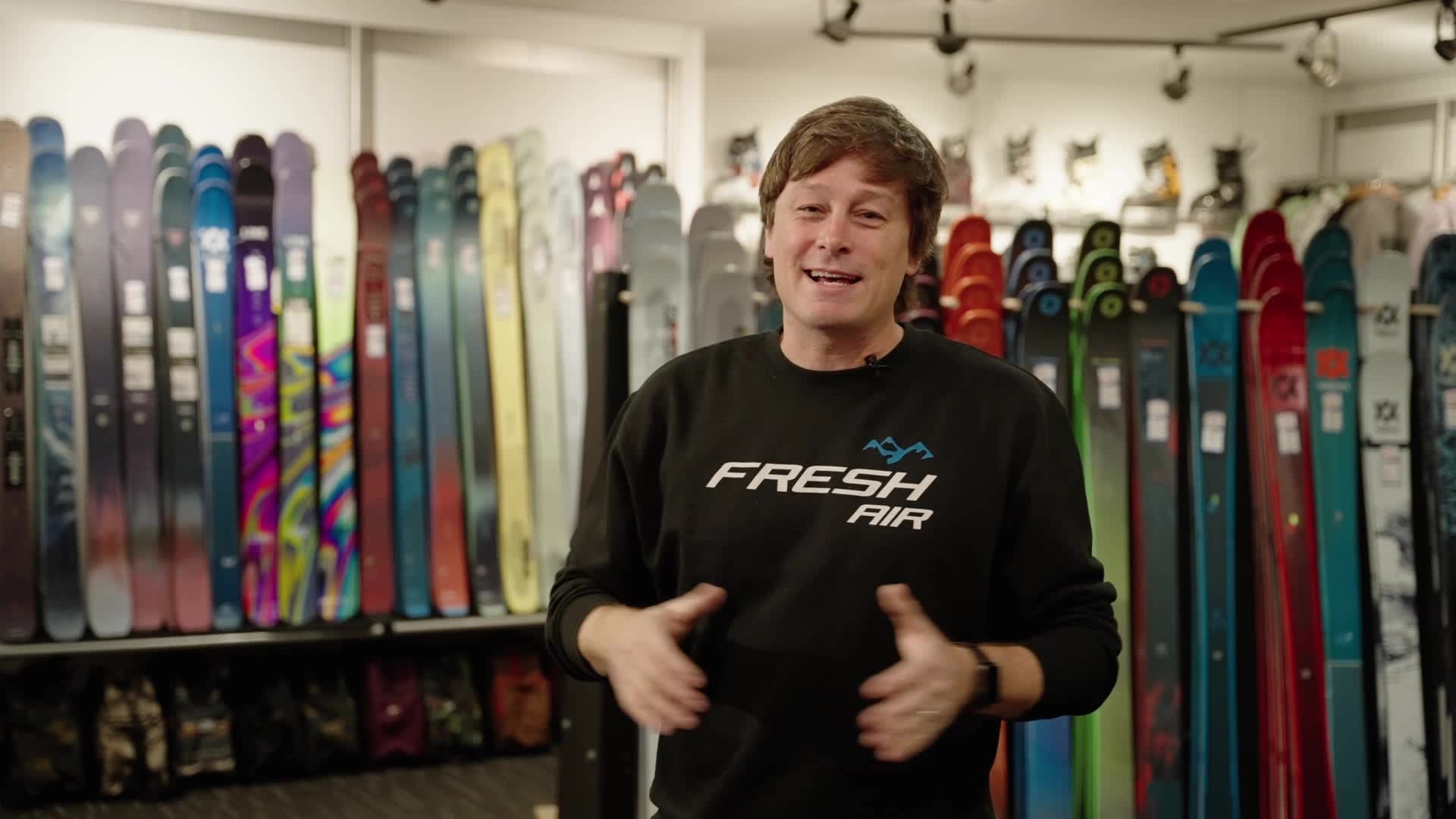 Fresh Air Kelowna Vlog: Brian's Weather Report, Telemark Updates, Avery The Model!
Hello, we're back. What can we say about the fall? It's been fantastic, the weather's amazing and it's starting to snow. It's like the best of both worlds. It's been a fantastic October so far and Halloween is just around the corner. Before we get too far in too excited talking about the snow, the resorts opening, winter, ski, products—we've got to focus on the Kelowna mountain bike trails and the riding.
We got a little bit of moisture. The trails have been fantastic. MTBco has been doing some trail work. The trails are in prime shape right now. Kind of hoping snow holds off a little bit so you get some more riding in, but it's been fantastic. I hope everybody's had a chance to get out and enjoy the trails.
Just like everybody else, I've been waiting almost a year and a half for my new mountain bike to come in. Finally came in last week, by accident, but I got it. I was able to put it together. Took a ride with Jack and Amie's dad. Got to try it out. Fantastic. I can't wait to spend some more time dialling it in.
Now that we've finished talking about bikes, let's talk about the fun stuff: the snow. We've got a special guest today. We have Bri Bri. He's gonna do some fun stuff for us this year. Seeing as he's always in the mountains, Brian is gonna do some weather reports. So let's cut it to Brian.


Brian
Hey, Ryan, as you know, it's been a pretty warm October up until a couple of days ago. Got ourselves a nice 15 centimetres of fresh snow up here at Big White. That weather trend of being cool and damp is going to continue into the foreseeable future. Don't forget—bring your skis into Fresh Air to get them tuned up at the ski shop. Beat that rush before opening day. And, as always, get outside and enjoy the fresh air. I love snow so much. I love it, it's so great.


Ryan
Believe it or not, he actually does work in the sports store a couple of days a week, but on his days off he enjoys getting out, enjoying the mountains and hiking, skiing, and biking wherever you can find him. He's gone somewhere every day off.
And our guest today, we've got Chris Halldorson in. A former employee at Fresh Air Kelowna, now working at Telemark Nordic. He's going to talk about what's going on with the mountain and exciting things to come for this season.


Chris
My name is Chris Halldorson. I'm the Youth Programs Manager at Telemark as well as the head biathlon coach. I'm really excited about this season, first and foremost, because we've got a new look. We've rebranded with a new logo, and we're really encouraging everyone to come out and play on our trails. To help do that we've made some improvements to our parking lot. Last year, we expanded it so that more people can come, especially on weekends when it's busy.
We've upgraded this summer so that it's going to be a lot less muddy and a lot easier to navigate around. Fall we've been busy, we've been making sure that our cross country skiing trails are as ready as possible for the snow so that as soon as we get snow on the ground, we're able to groom it as quickly as possible.
We're looking forward to a really great season. A lot of the unique things that happened during the pandemic have wrapped up. One of the things we're really excited about is being able to welcome our community back into our main lodge. Once you've done your ski, come on in and have some lunch, bring your own lunch, buy a cup of tea.
It's really great seeing our young Jackrabbits out there with their grandparents and everyone's enjoying things after a nice long ski by the fire on our main lodge.


Ryan
Awesome. Thanks a lot for coming in, Chris. They've been doing a ton of work up there. They're ready for an early season so get ready as soon as the snow comes and enjoy the cross country skiing.
And we had a special guest who came in earlier in the week to do a little photoshoot for us to continue on the trend of new products we've got coming in. Like summer we added Spy. We've got helmets, goggles and we had Avery doing a little modelling.
I'm not sure who had more fun, Avery or the staff taking the photos. Tons of giggles, and lots of smiles but we have lots of kids' helmets, goggles and protection for the winter. Come in and grab it before the season.
Awesome guys, thank you, that's it for today. Get out and enjoy the last little bit of sunshine and warm weather. Get out and enjoy the fresh air.
Winter is coming and so is the action at our sports stores, Kelowna! We're here for expert advice and fittings on your skis or snowboards to get you ready for the hill. See what's in store.