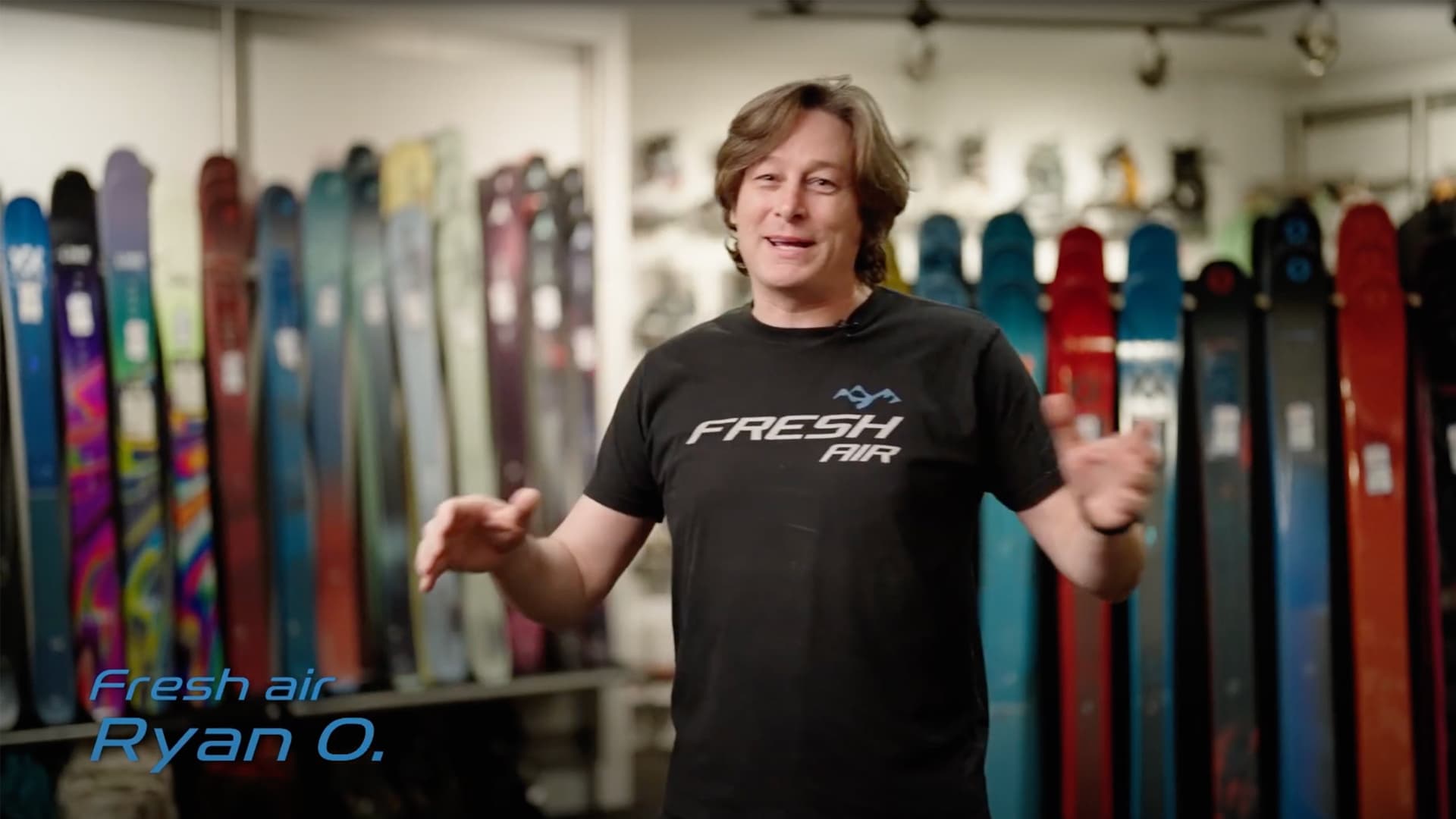 Fresh Air Kelowna Vlog: Stride and Glide, Cat Skiing, and Sun Peaks!
Hey guys, welcome back to the ski shop. Where have we been? We took a little break after Christmas, but wow, we're glad to be back. When I say some downtime, it's just, I mean, we're still busy. We're going. Not only at work, you know, but we're also finishing orders for next year, testing some stuff.
You know, we've got the kids all starting back into programs: swim class, soccer class, ski club, snowboard club, we're kind of all over the map. So, you know, just trying to organize our lives a little bit and enjoying the Okanagan fresh snow, sunshine, warm weather, we get a mix of everything. But that's why we live here!
I will say when the pandemic was on, it was fun going to ski clubs. I had this sneaky little parking spot, but I was surprised when I got up there this year. Now there are buses coming, they took my spot, and I was kind of rattled.
Now it's just interesting watching everybody because when you park in the parking lot, everybody's got their own system to get the kids ready. You know, it's either a mat or a carpet; they're getting ready outside, they're getting ready inside. It's just interesting to see how it happens and how everybody managed to get all the stuff from the car to the gondola and get everybody organized to go. I've forgotten mitts, forgotten goggles, and then you always have to scramble, and there's a lineup.
The trick I see is that some families bring toboggans. They've got everything and kids piled on top. I guess as long as everybody's happy getting there. It's the name of the game right there to enjoy the fresh air. But it's just interesting to see how it all plays out.
And then again, for the first time in a few years, we had a ski demo. We actually went up to Sun Peaks. I've never skied there recently; I was there like 20 years ago, so it was pretty exciting. I actually snuck Jack out of school, he came up with me, and Johnny came with me. We got to try some new skis and boards. It was more just a chance to get out of the ski shop, hang out with Jack to see his eyes and his excitement through everything, which was pretty cool.
There are some reps we haven't seen in a long time. For us, this was the first time we got together as an industry; Johnny and I got to see everybody in a few years. So it's a lot of fun. The conditions were great; a little windy the first morning when it was great to get out and try the new stuff.
As well, talking about new stuff and exciting things, we've got our buddy Lyle in today from Kelowna Nordic talking about what's going on up there.


Lyle
I'm Lyle; I'm here from Kelowna Nordic. I'm here to tell you about our great facility and some events we're running this year. We are 45 minutes south of Kelowna, just past Big White. We have 75 kilometres of great cross-country skiing trails for both classic and skate. We have breezy, easy rolling trails, you're gonna love them, and if you love snowshoeing in Kelowna, we have 75 kilometres of snowshoe trails. Thirty-five kilometres of our trails are just for you and your canine. So come out with your favourite canine friend and enjoy our snowshoe and our classic trails. You're gonna love it.
Now, what we have this year is on February 25. We're doing a special fundraiser for the Kelowna General Hospital for cardiac care. It's called the Stride and Glide. We've run this two years in a row; we raised $100,000 in two years. This year, our big goal is to try to raise $75,000 for cardiac care.
To make this happen, we're having the Stride and Glide on February 25. That day we're going to ask you to come out and ski whatever you like and snowshoe and have a great time. All people who register for only $20 will be given a barbecue lunch, a really cool Nordic hat compliments of Kelowna Subaru, and there are draw prizes for anyone who raises $100 to $1,000.
The top prize will be these really great Madshus skin skis which have removable bindings. I love them. I have a set myself. This is the top fundraiser prize. We also have numerous prizes for teams. We have individual prizes, wine tours, gift certificates for sports equipment, and restaurants for top team prizes. Come out!
Join us for a great time at Kelowna Nordic, and this may be your new winter-happy place!


Ryan
It's always good to have Lyle in and see the excitement they have going on. As a sports store we're proud to support the Stride and Glide with them and all the fundraising they do to help the KGH. It's an amazing foundation. If you have a chance to participate, it's a great day on the snow. Get out and enjoy Kelowna Nordic.
I almost forgot the other fun thing we did which has turned into an annual event. We did our staff trip with Big Red Cats, a little cat skiing for the staff for all the hard work they've done over the fall and over the year. Tons of snow, tons of smiles, and good times had by all.
Well, guys. That's all we got for today, but get out and enjoy the fresh air!
Winter is here! Time to get in on the action at our sports stores in Kelowna. We're here for expert advice and boot fittings for your skis or snowboards to get you ready for the hill. See what's in store.